February 2023 Grant Recipients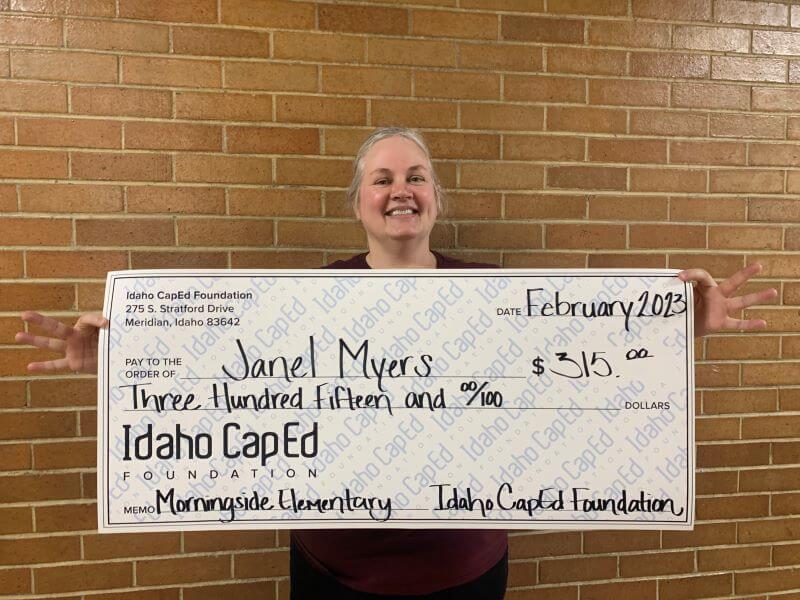 Math Stackers
Janel Myers - Morningside Elementary School, Twin Falls
$315.00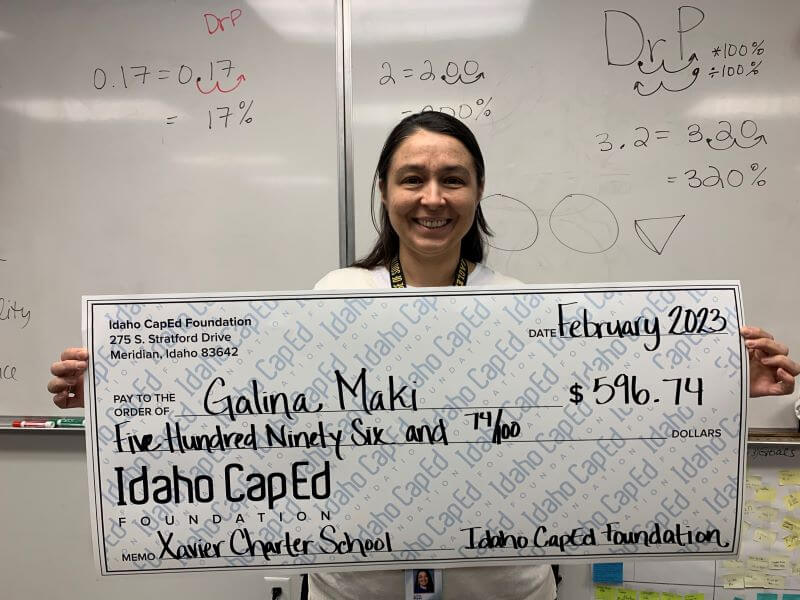 Hands on Equations Manipulatives
Galina Maki - Xavier Charter School, Twin Falls
$596.74
Learning to work with integers, solve linear and quadratic equations can be one of the hardest topics for students and teachers alike. How do you explain such a process to a kid who neither understands Math, nor likes it enough to care. Not liking Mathematics often times comes from being afraid of it because of past failures to grasp the material. If I can make it a fun process, all of that could turn around and my students can succeed not only in my class, but in the future Math classes. It will help them overcome the fear of Mathematics and become more open to try new things. Making Math fun is one way to try to reach the students who fear it or simply cannot understand it. The answer is: Hands-on equations scales, Counters, and Algebra tiles.
Hands - On equations kit is an old-fashioned-like scale that helps students understand solving equations. They learn how to balance equations on the scale and then project that knowledge to solving equations of various forms. Double-sided counters will help students understand the concept of positive and negative numbers. Algebra tiles are helpful with understanding the concepts of solving linear equations and factoring.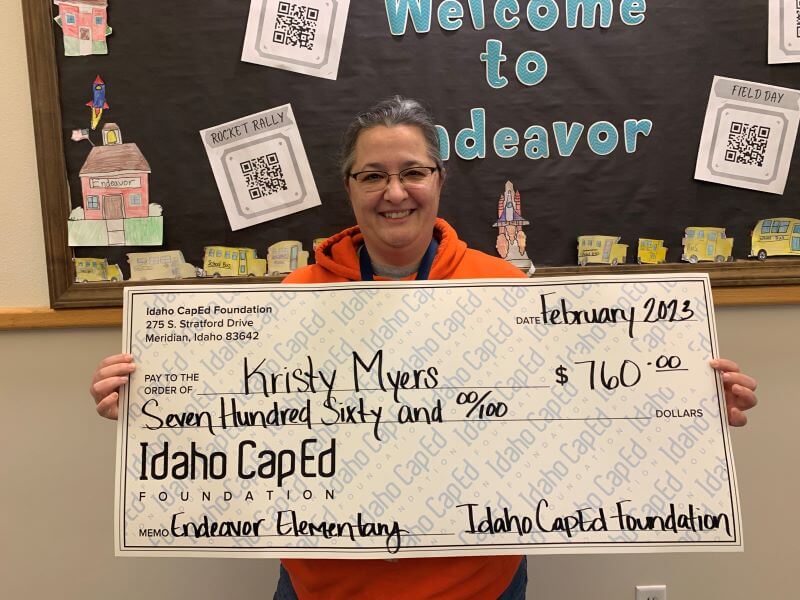 Developing Engagement, Cooperation, and Communication Through Games
Kristi Myers - Endeavor Elementary School, Nampa
$760.00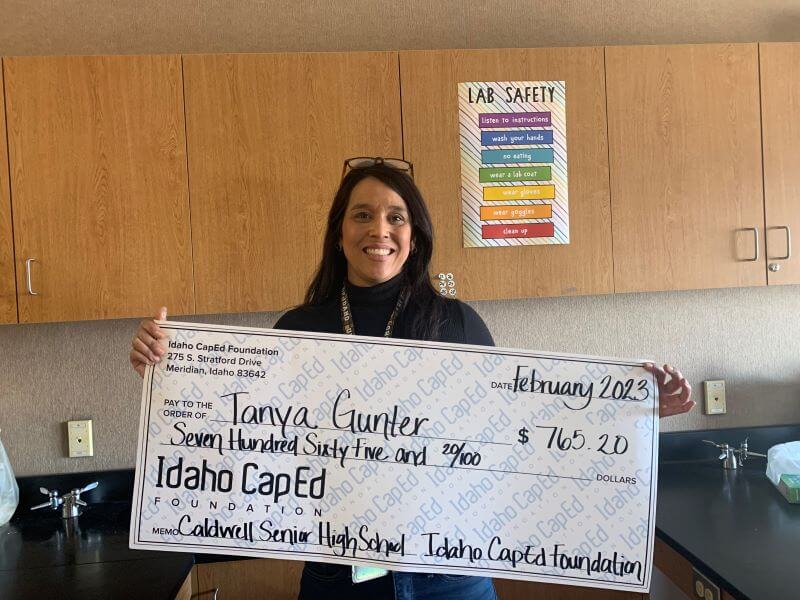 Real World Science Application
Tanya Gunter - Caldwell Senior High School, Caldwell
$765.20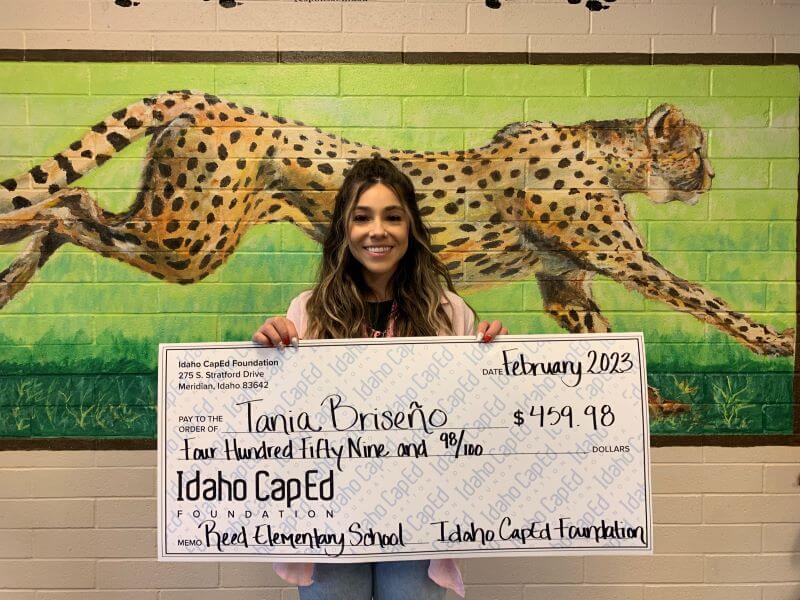 Bilingual Alphabet Teaching Tubs
Tania Briseno - Reed Elementary School, Kuna
$459.98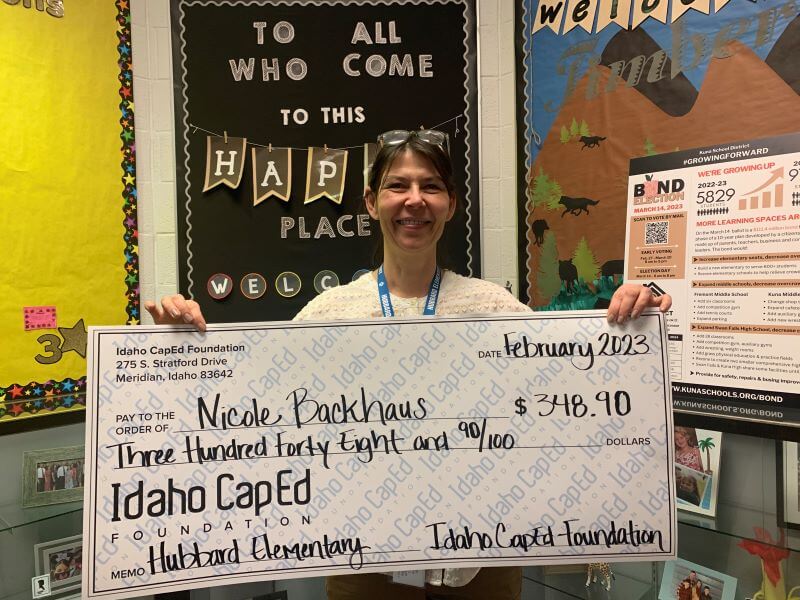 We Thinkers
Nicole Backhaus - Hubbard Elementary School, Kimberly
$348.90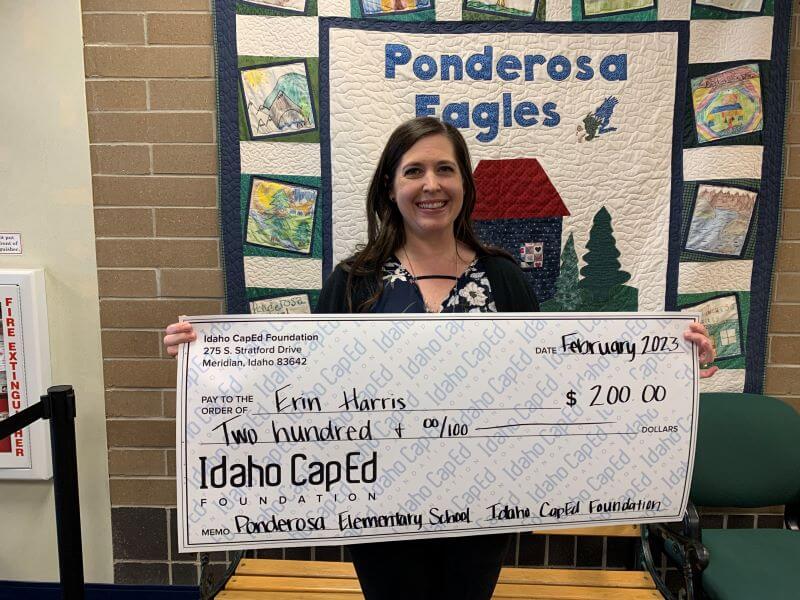 Books Boys Will Love
Erin Harris - Ponderosa Elementary School, Meridian
$200.00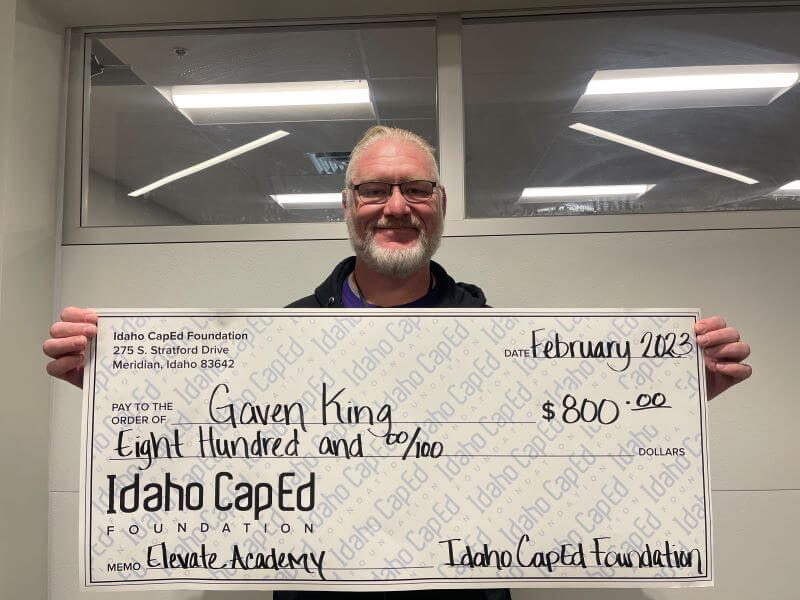 Science Lab Equipment
Gaven King - Elevate Academy, Nampa
$800.00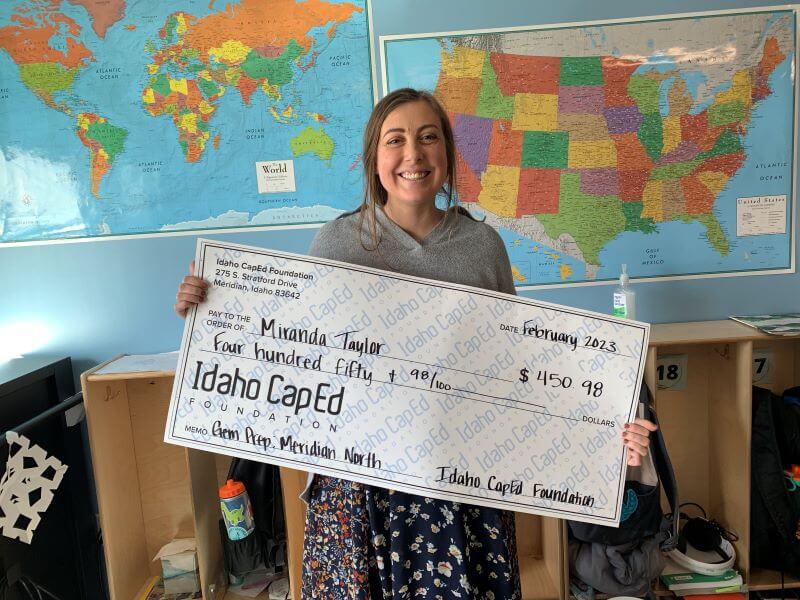 Podcast Study
Miranda Taylor - Gem Prep: Meridian North, Meridian
$450.98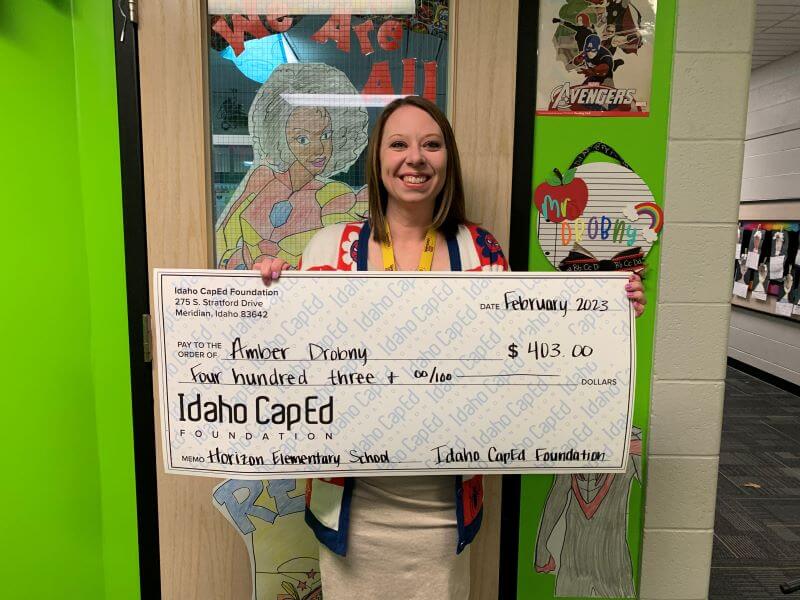 Future Readers are Future Leaders
Amber Drobny - Horizon Elementary School, Boise
$403.00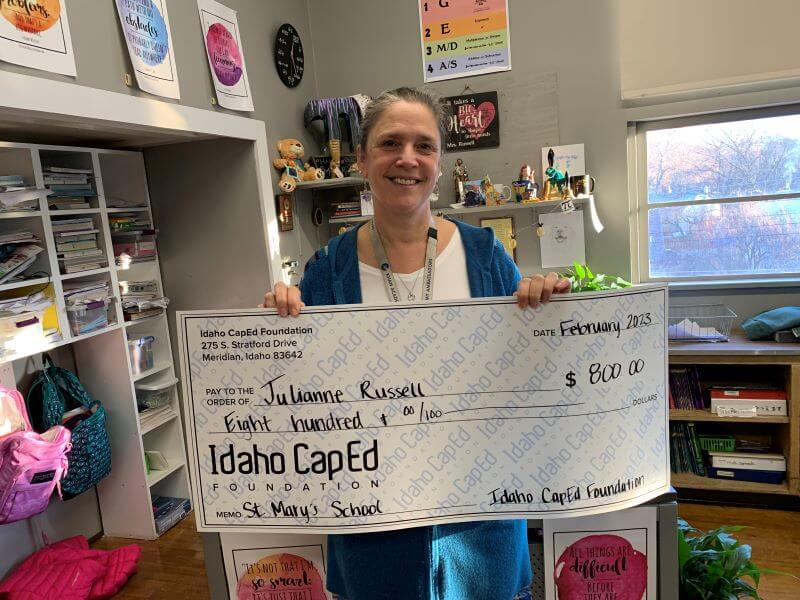 Walk the Math Talk!
Julianne Russell - St. Mary's School, Boise
$800.00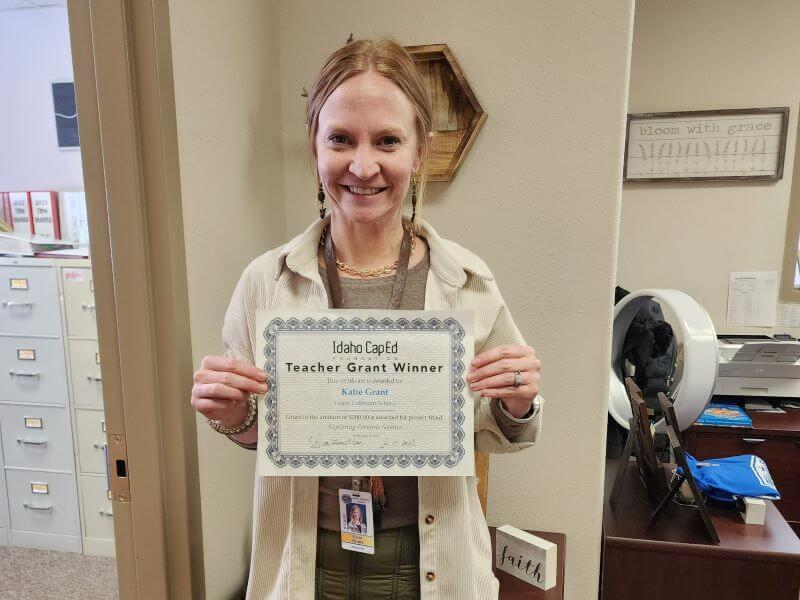 Exploring Forensic Science
Katie Grant - Grace Lutheran School, Pocatello
$200.00
This project will include two mini-units: Blood Science and Anatomy. Throughout our school's Forensics course, sixth graders learn about physical evidence and crime solving. We have local detectives speak to the class as well as help us set up crime scenes for the students to solve. They look at impression evidence, blood spatter patterns and discuss the importance of dna evidence. When funding is available, we also like to include a blood typing lesson where students are able to figure out their own blood types. Additionally, it is extremely valuable for student learning when they can dissect frogs, compare the frog anatomy to that of a human, and learn about how autopsies are conducted.