January 2022 Grant Recipients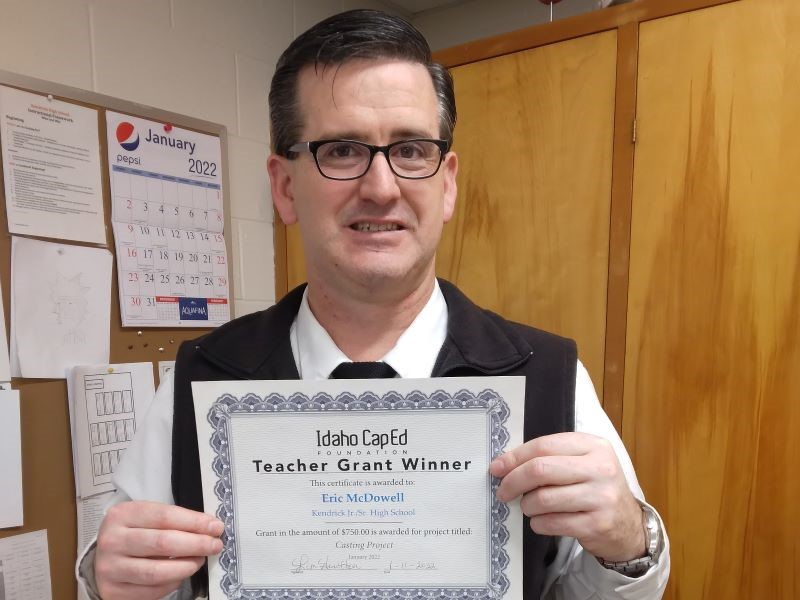 Casting Project
Eric McDowell - Kendrick Jr./Sr. High School, Kendrick
$750.00
Students learn about the chemistry of mixtures, alloys, and the process of doing independent research. Specifically, students learn about how alloys have different properties than the materials making up the allow. Students will observe the melting temperatures of lead, tin, and bismuth, as well as the alloy of these three metals (model metal) that is often used to cast metal figurines. Once this comparison is made, students will use homemade model metal to make figurines of their choice using the molds, melting device, and metals purchased by the grant. Once successfully made, the students will use YouTube and the Internet to do independent research to learn how to paint their figurines in a highly detailed manner.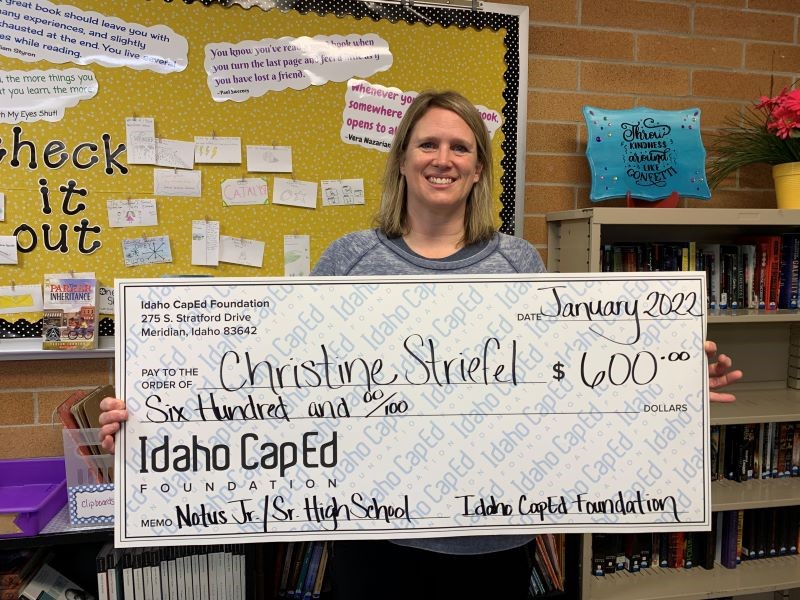 Building Reading Stamina
Christine Striefel - Notus Jr./Sr. High School, Caldwell
$600.00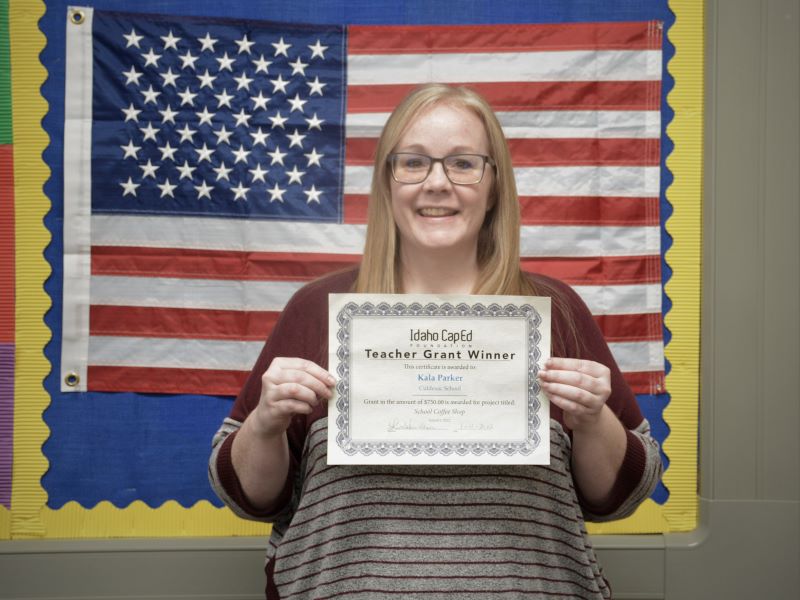 School Coffee Shop
Kala Parker - Culdesac School, Culdesac
$750.00
My Entrepreneurship students need funds to start their school based coffee shop. These students have worked really hard to come up with a business idea, do market research, create a logo, raise funds, and are currently working on their business plan. Our school has a room that could be dedicated to our coffee shop business, however the room would need to be plumbed for water, have a sink installed, and be set up with 220 power. The money from this grant would go toward equipping the location of our coffee shop with the correct utilities to make it usable for food and drink service.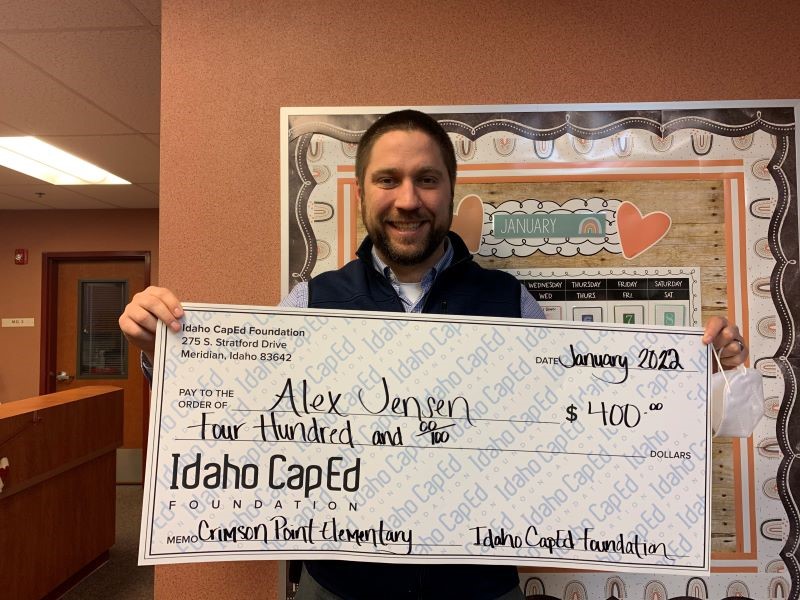 CPR Certification
Alex Jensen - Crimson Point Elementary School, Kuna
$400.00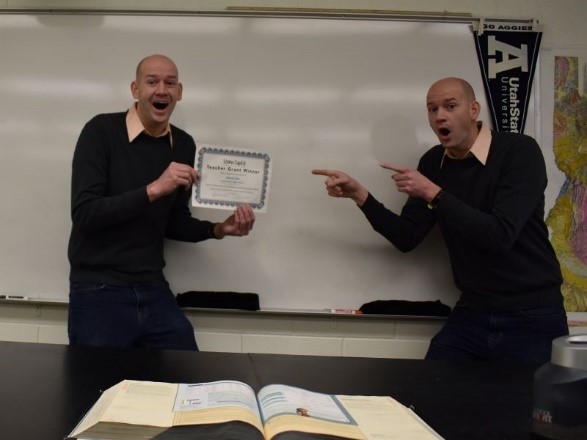 Capturing Crooks with Colors and Chemistry
Jared Gee - Sugar-Salem High School, Sugar City
$750.00
There's been a crime committed--and it's up to the Forensics team to discover the culprit! The entire school football team may have been poisoned by a jealous opponent before game day and the police need help discovering the culprit. Several suspects with suspiciously colored liquids have been caught, but determining which is going to be up to the Forensics team armed with spectrophotometers! Comparing the light absorbance through the poisons to those from samples of each athlete's Gatorade bottle lets them not only identify the crook, but it also lets them know which players may need immediate treatment.
This scenario is just one example of a lab that students would be able to accomplish if we were to purchase the Vernier SpectroVis Plus Spectrophotometer. A spectrophotometer allows for us to place a sample of a liquid into the device and analyze it based on the wavelengths of light it absorbs. Each substance has it's only "visual fingerprint" that we can use to analyze and determine the relative concentration and identity of substances. Our forensic science courses would use the equipment to complete a lab similar to the scenario described above, while our Chemistry courses would use the spectrophotometer to determine if the products they think they made in a variety of chemical reactions are actually present in a sample. Additionally, both Chemistry and Physics courses can do explorations involving Beer's law and light absorption--providing just another use for these tools.
Ultimately, students would be able to understand applications of spectroscopy in the fields of physics, chemistry, and forensic science--with the real-world application element being a major benefit to their future work and studies. We would expect that student lab experiences and lab reports related to these projects would be of higher quality and show significantly deeper understandings of the principles of spectroscopy and its use.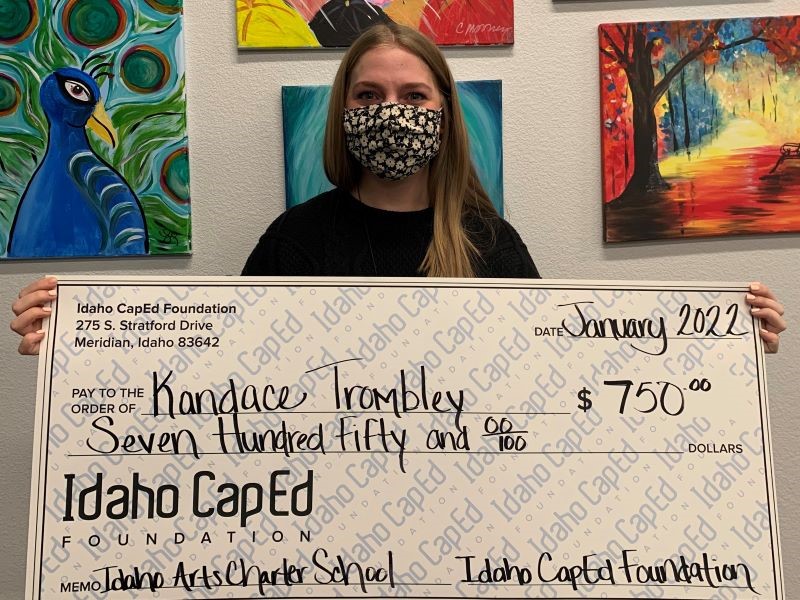 Novel Studies
Kandace Trombley - Idaho Arts Charter School, Nampa
$750.00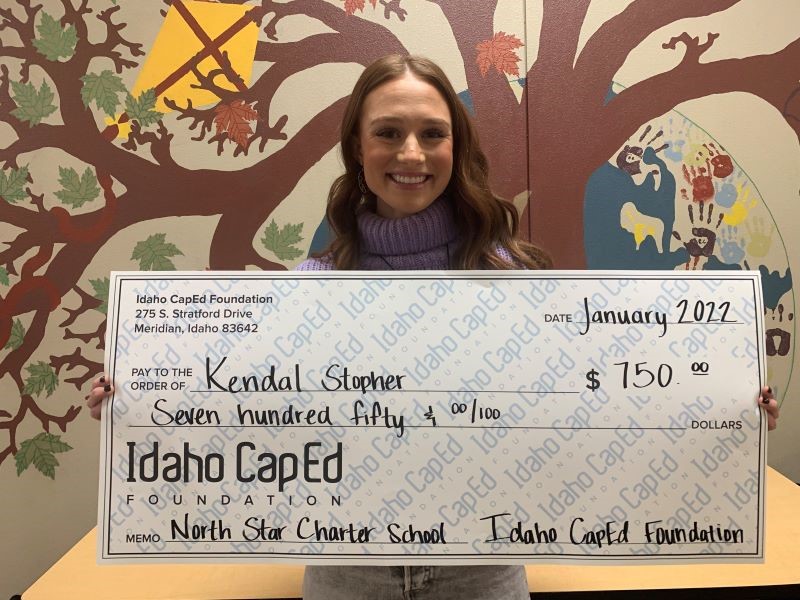 Making Mathematicians
Kendal Stopher - North Star Charter School, Eagle
$750.00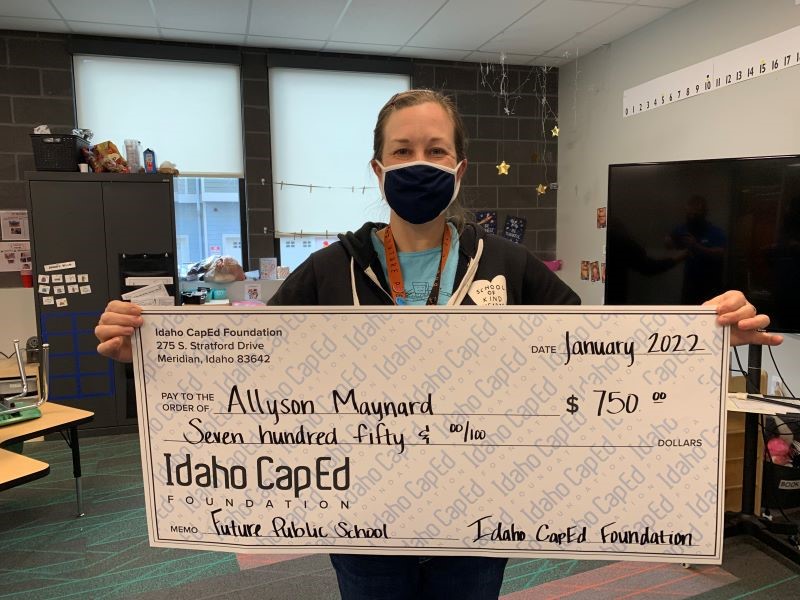 Fun with Physics
Allyson Maynard - Future Public School, Garden City
$750.00