March 2022 Grant Recipients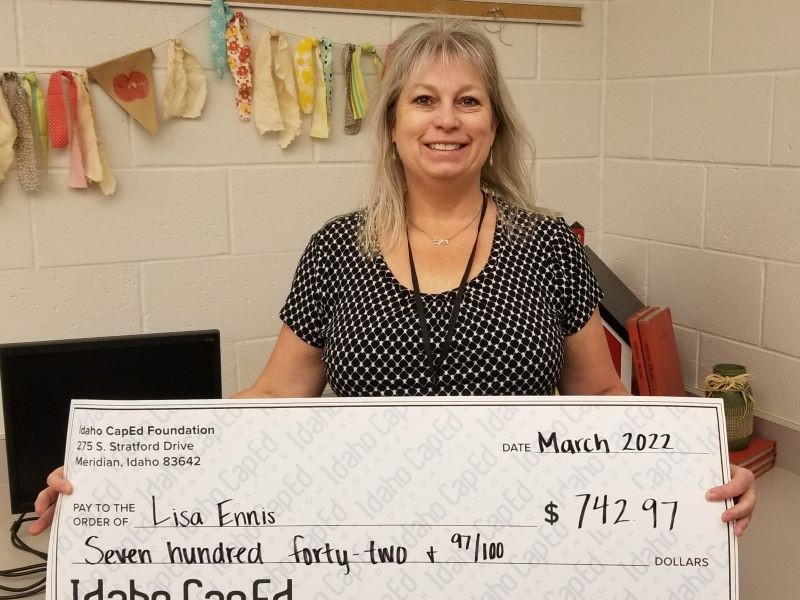 Social- Emotional Learning (SEL) Through Yoga Makes a Difference for Special Education Students
Lisa Ennis - Filer Intermediate School, Filer
$742.97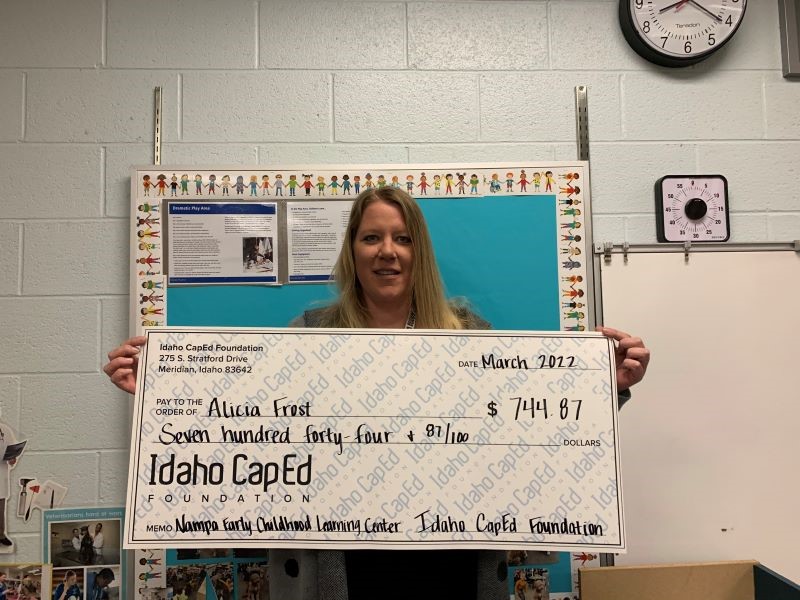 Preschool STEM Materials
Alicia Frost - Nampa Early Childhood Learning Center, Nampa
$744.87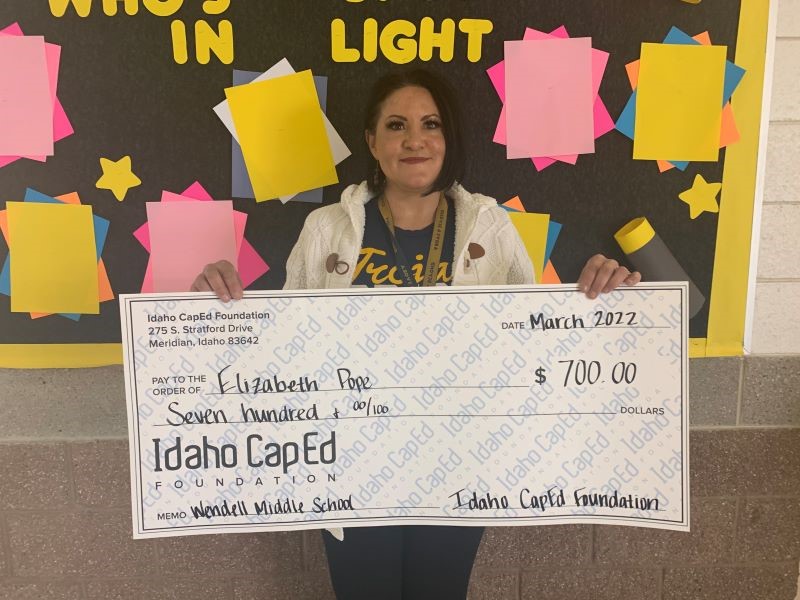 Wax Museum Project
Elizabeth Pope - Wendell Middle School, Wendell
$700.00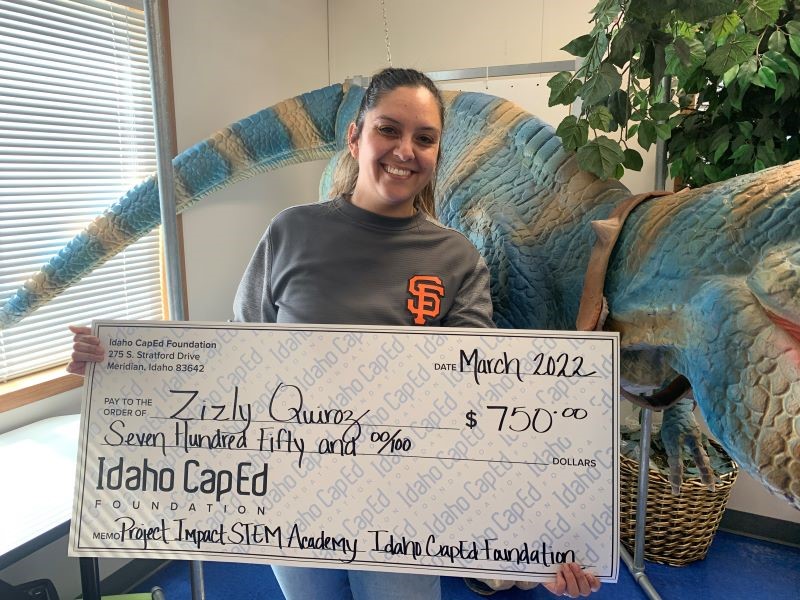 Shakespearience Performance + Workshop
Zizly Quiroz - Project Impact STEM Academy, Kuna
$750.00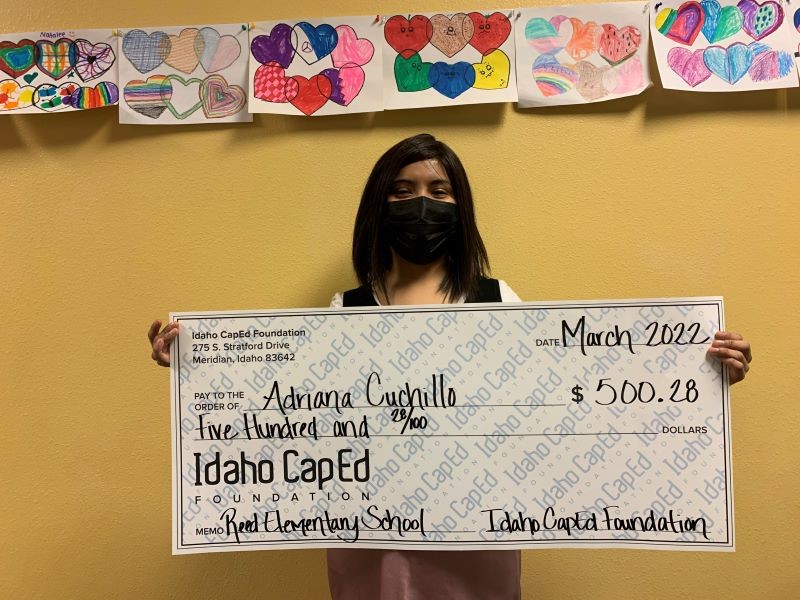 Hands-on Math for All
Adriana Cuchillo - Reed Elementary School, Kuna
$750.00
Free Books Reward Positive Behaviors Through Use of Book Vending Machine!
Nina Carrieri - South Hills Middle School, Twin Falls
$750.00
This project seeks to purchase a book vending machine for school-wide use. The book vending machine will be stocked with new books chosen to appeal to readers in grades 6-8 and are distributed to students by use of a special token. The tokens are earned in a variety of ways: positive behavior (meeting PBIS expectations), meeting reading goals, student raffles, etc. Once the token is distributed to a student, the student uses the token to select a book of their choosing from the vending machine. This book is theirs to keep. The purchase of the vending machine is a one-time purchase but will serve the students for years to come.
Raising reading levels at our middle school (grades 6-8) is a high priority. Our current reading level as a school coming into this 2021-2022 year was a 5.8 and one of our goals this year is to increase that by one grade level. This vending machine will help support our students' love for reading and in turn, will help them succeed in all of their classes.
Expected outcomes include increases in positive behaviors, overall reading levels, reading for pleasure, access to books, a shared culture of learning, and a reinforcement of the overall value of reading and its impact on life-long learning.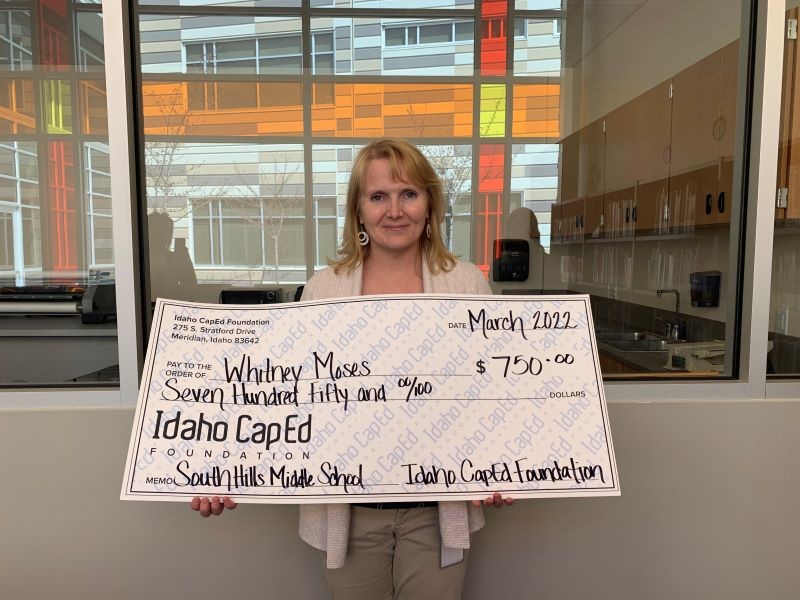 Books for a Very Special Vending Machine
Whitney Moses - South Hills Middle School, Twin Falls
$750.00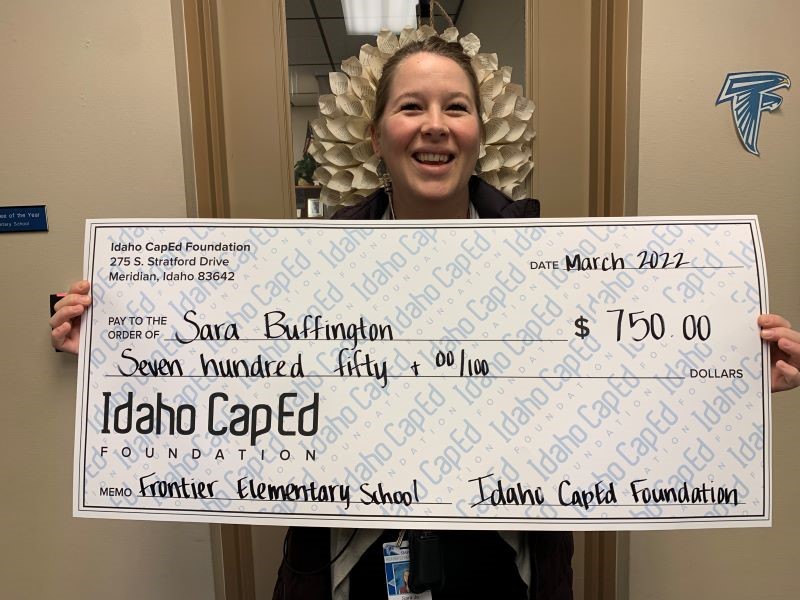 Creating an Organized and Safe Place for Students
Sara Buffington - Frontier Elementary School, Boise
$750.00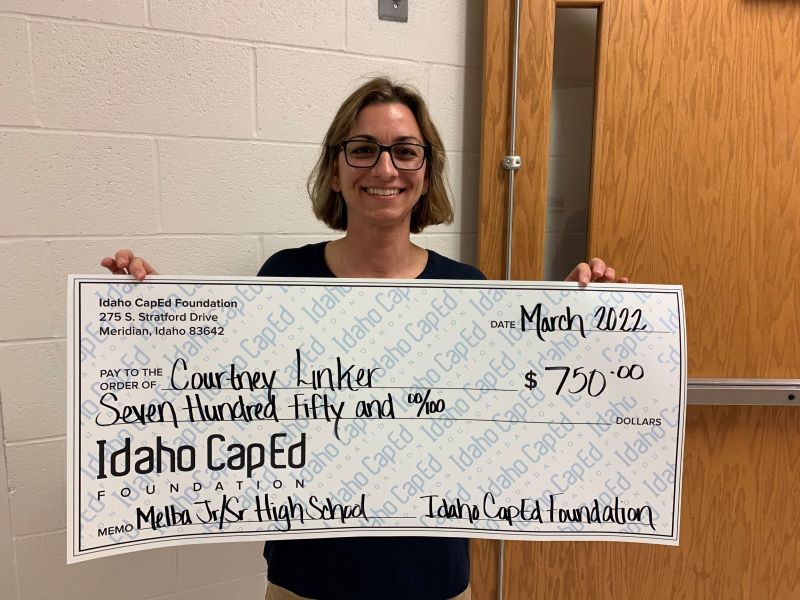 Bridging the Cores
Courtney Linker - Melba Jr/Sr High School, Melba
$750.00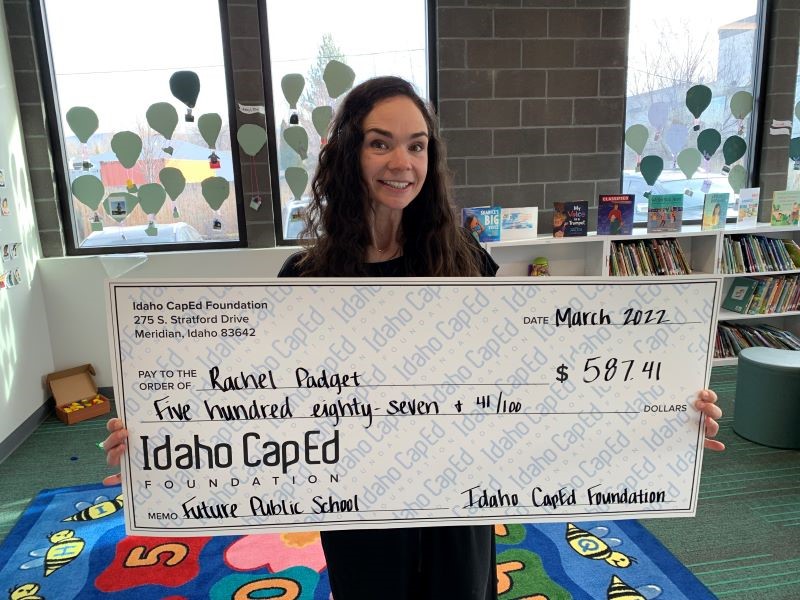 Exploring Culture and Family Through Stories and Food
Rachel Padget - Future Public School, Garden City
$587.41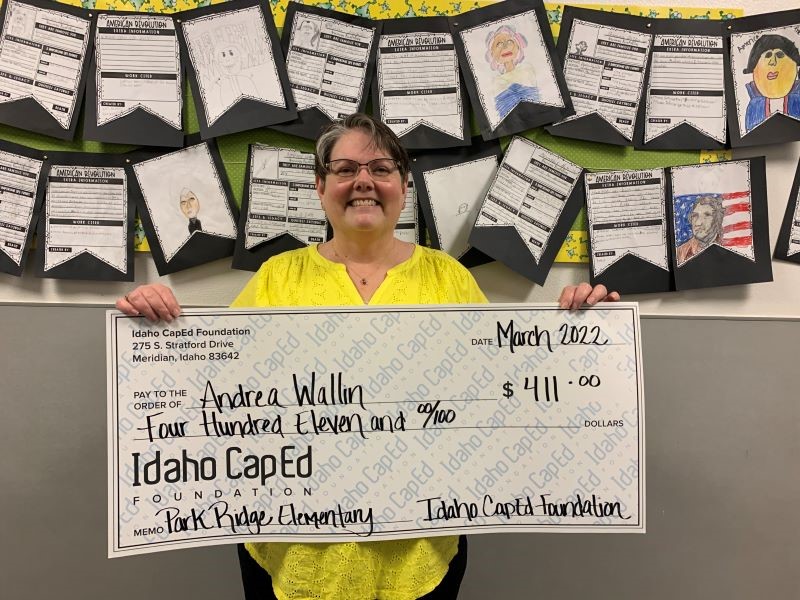 Building Fraction Understanding
Andrea Wallin - Park Ridge Elementary School, Nampa
$411.00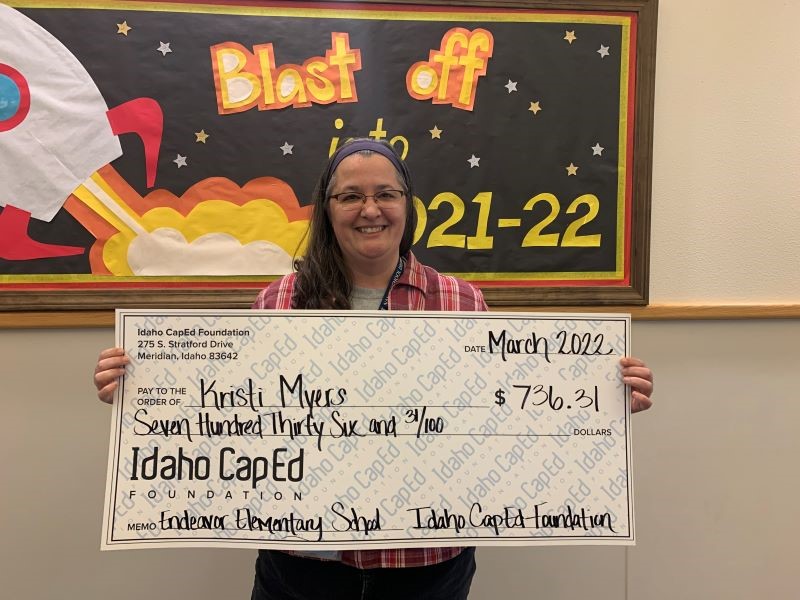 Regulating Our Emotions Using Sensory Tools
Kristi Myers - Endeavor Elementary School, Nampa
$736.31