March 2021 Grant Recipients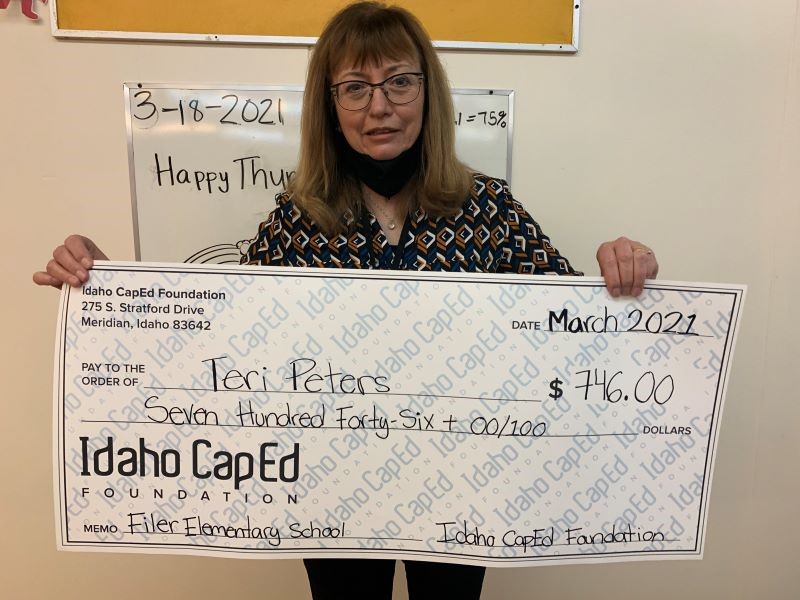 Safety and Handholds for Climbing Equipment
Teri Peters - Filer Elementary School, Filer
$746.00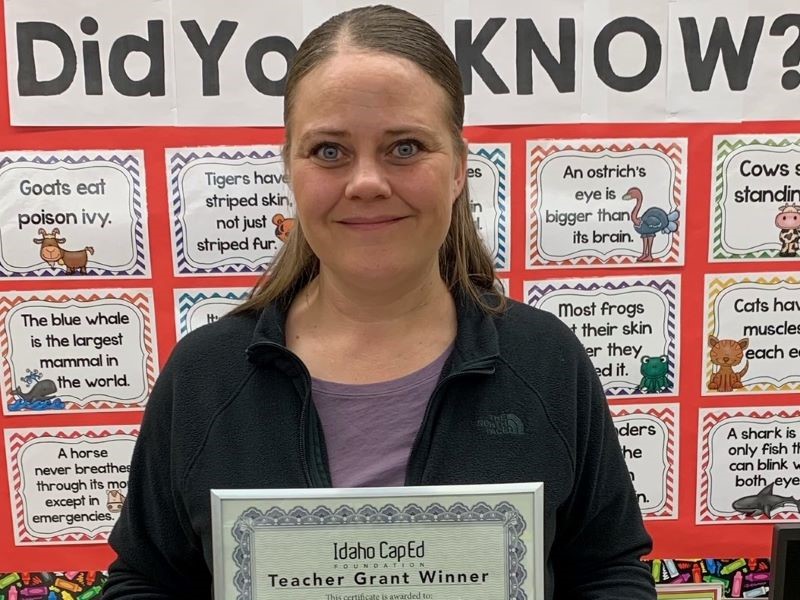 STREAM On
Kari Godinez - Moreland Elementary School, Blackfoot
$750.00
Our school has recently set up a STREAM room (Science, Technology, Robotics, Engineering, Art, Mathematics) as a place where all teachers can take their class to explore and delve into these content areas, as well as check out items to use in their classrooms. We need some charging ports to charge devices, batteries, as well as a teacher device for our guided VR tours. We would love to add Osmo kits to the STREAM room.
This project will provide essential items to run the STREAM room and heighten our students' interest in these fields. It has been reported the demand for these skills in the future is extremely high and we want to expose our learners and build beginning skills early. The STREAM room is expected to last for years to come and will benefit around 300 students.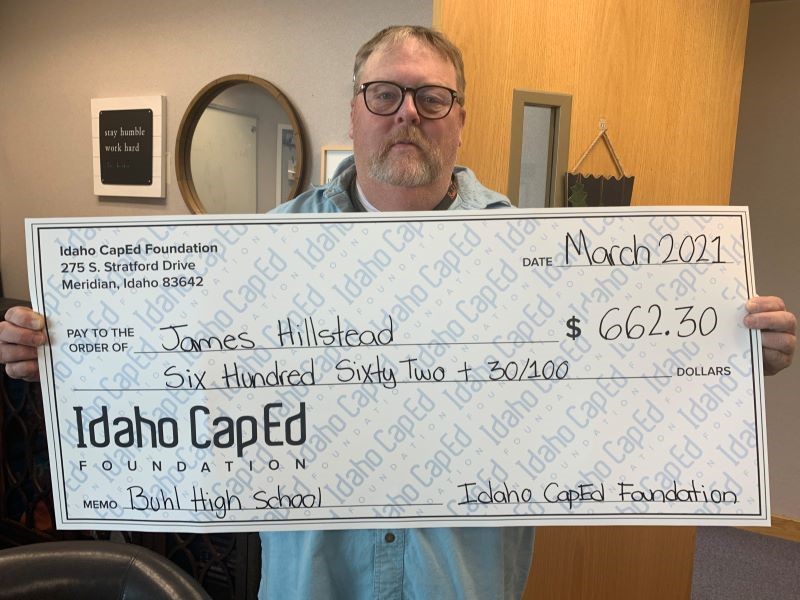 Reading to Learn
James Hillstead - Buhl High School, Buhl
$662.30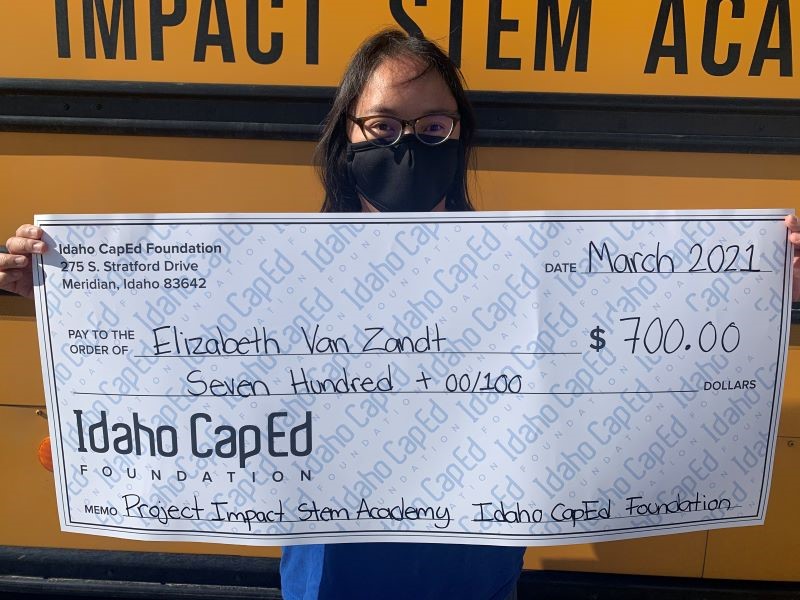 Learning Through Legos
Elizabeth Van Zandt - Project Impact STEM Academy, Kuna
$700.00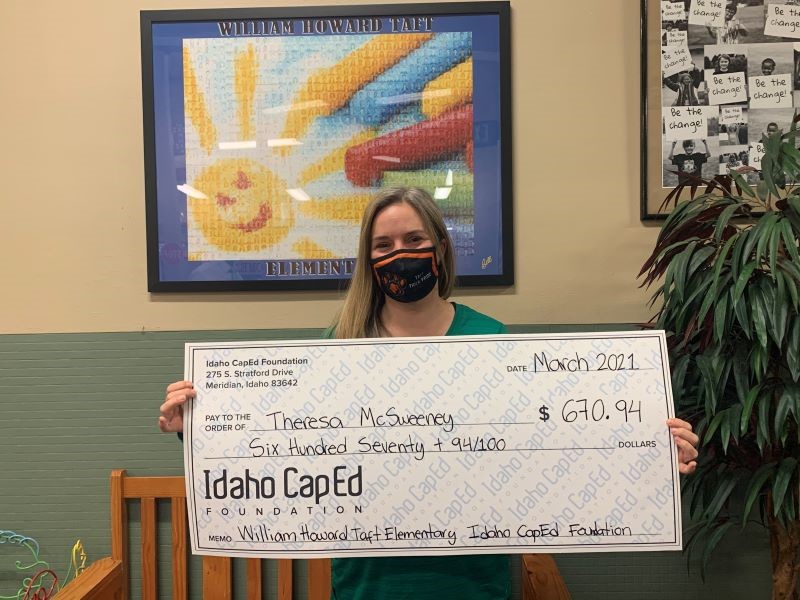 Dramatic Play to Increase Vocabulary and Listening Comprehension Skills
Theresa McSweeney - William Howard Taft Elementary School, Boise
$670.94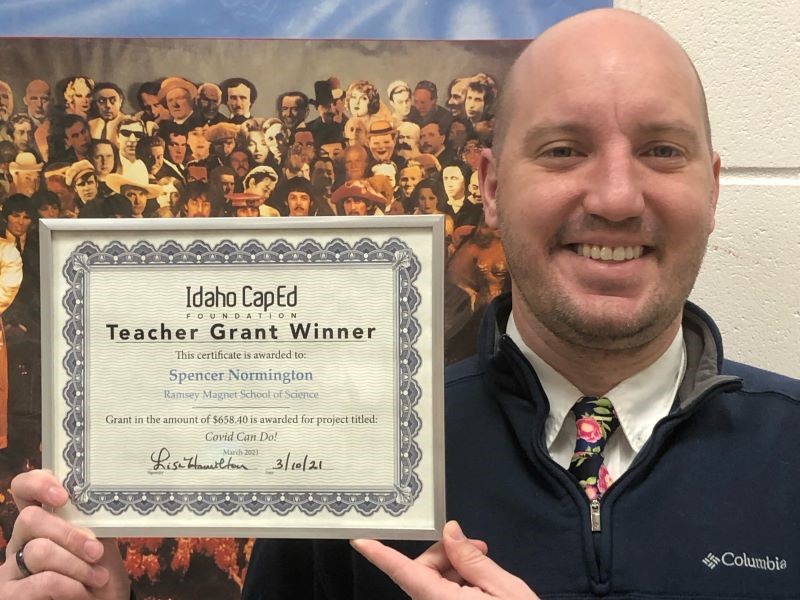 Covid Can Do!
Spencer Normington - Ramsey Magnet School of Science, Coeur d' Alene
$658.40
The recent pandemic has caused many changes in the way things must be done. One of them is music instruction. In the current model students do not travel to the music room, cannot play wind instruments and most importantly for this grant cannot share materials. These changes provide unique challenges for the modern music curriculum and as such music instruction will look very different to previous years. However with the assistance of individual music kits instruction with the assistance of instruments can continue as a valued part of students elementary instruction.
Individual music kits will be provided to classrooms and distributed to individual students. The kits contain a variety of percussion instruments including rhythm sticks, wood block, shakers, tambourines and bells. Students would have used these instruments if they had attended the traditional music room. These kits will stay with the individual students during their blended music instruction. When the need to change them to new students the bags can be kept quarantined for the full 72 hours before redistribution.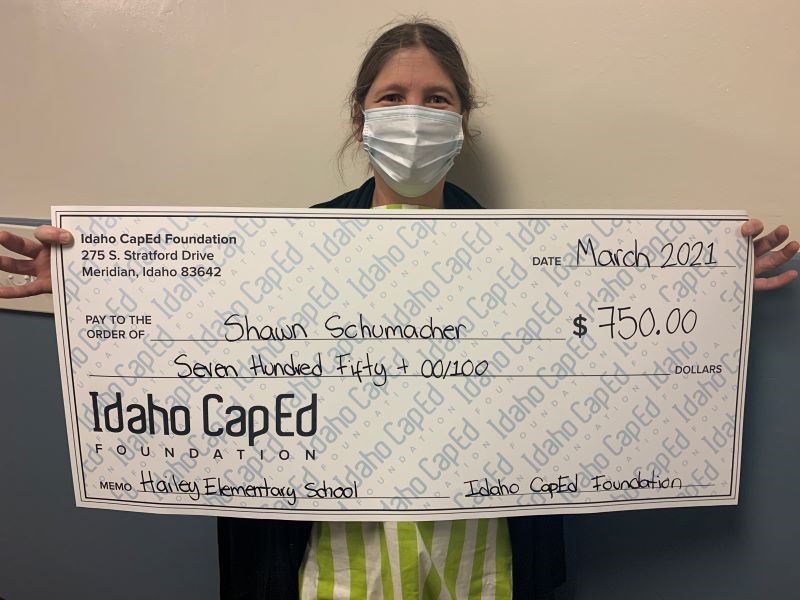 Art Room Classroom Library
Shawn Schumacher - Hailey Elementary School, Hailey
$750.00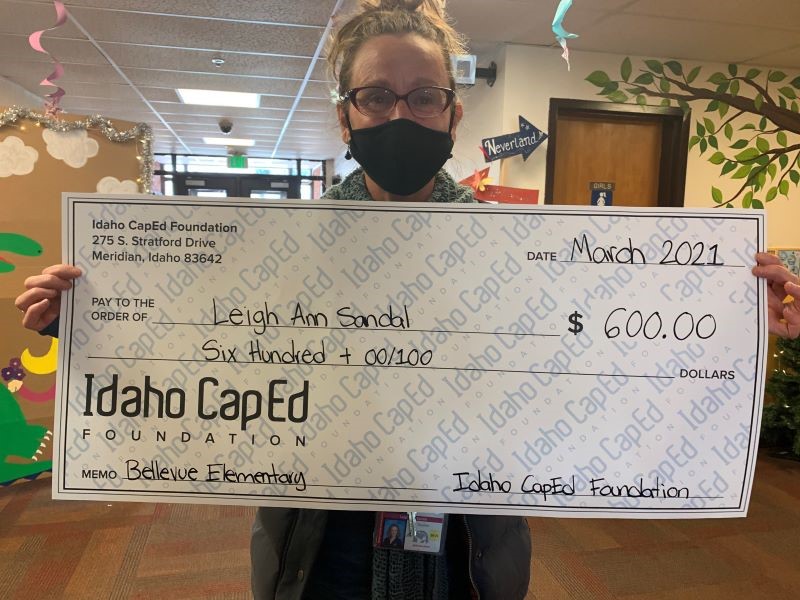 Physical Therapy Sensory Items
Leigh Ann Sandal - Bellevue Elementary School, Bellevue
$600.00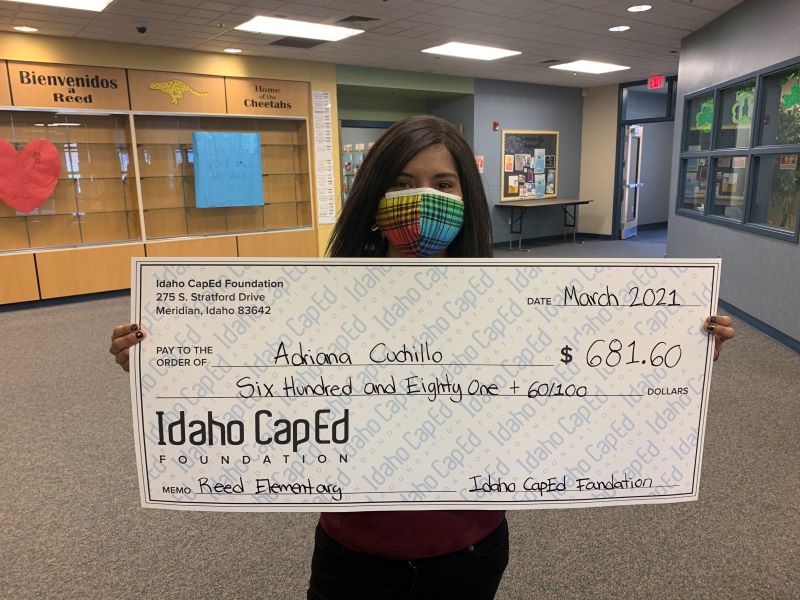 Watsons Go to Birmingham
Adriana Cuchillo - Reed Elementary School, Kuna
$681.60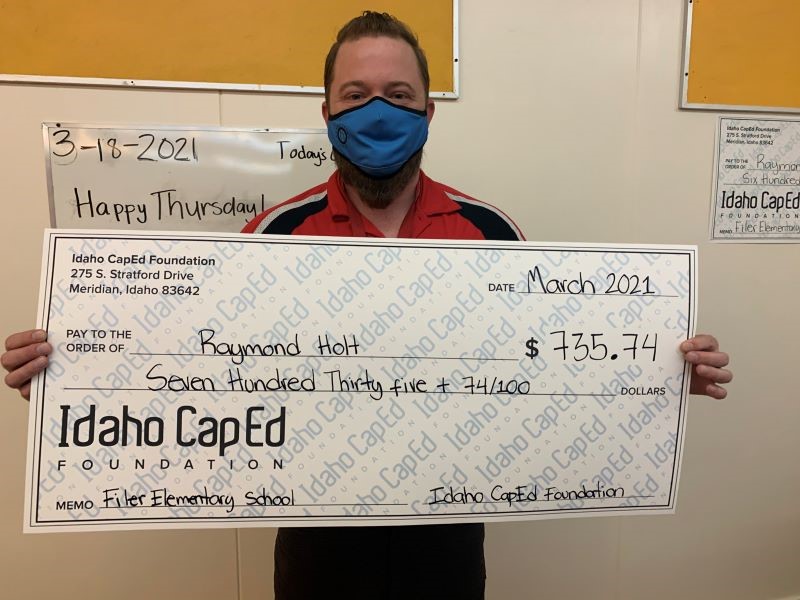 Sensory Room
Raymond Holt - Filer Elementary School, Filer
$735.74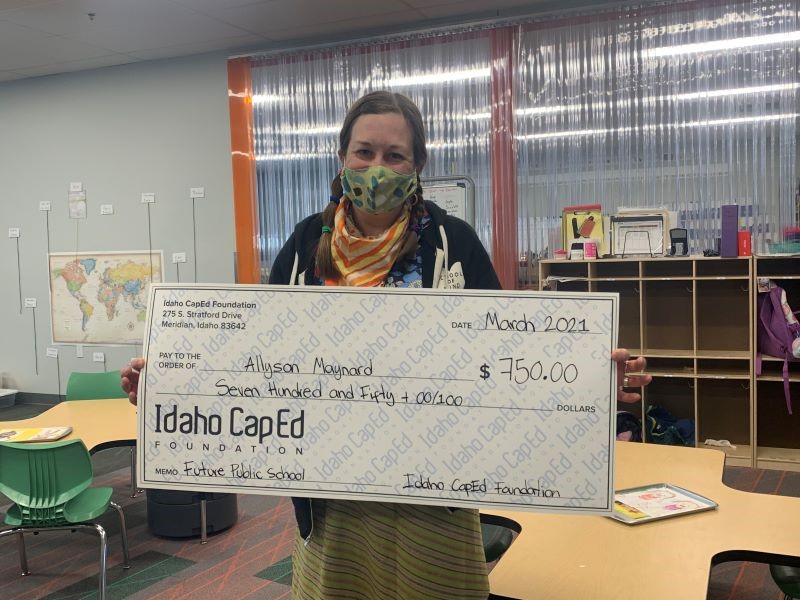 Science Lab Start Up
Allyson Maynard - Future Public School, Garden City
$750.00