February 2021 Grant Recipients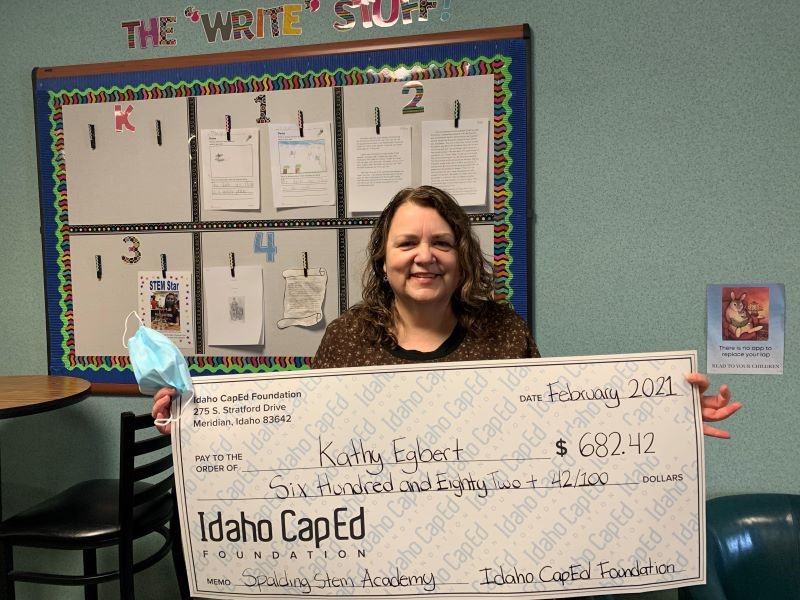 Makerspace and Beyond
Kathy Egbert - Spalding STEM Academy, Boise
$682.42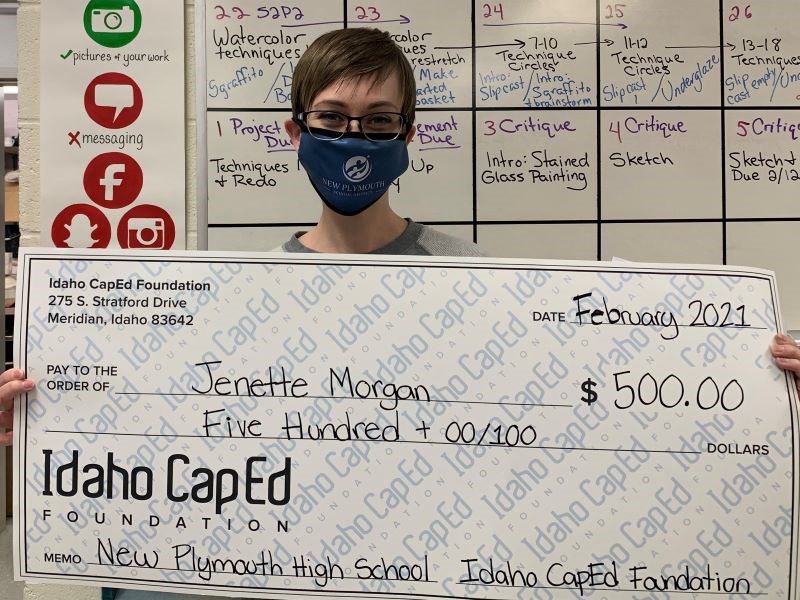 Clay Storage Totes
Jenette Morgan - New Plymouth High School, New Plymouth
$500.00
In ceramics, monitoring and controlling the moisture level of your clay is fundamental to success. In order for clay to be soft and malleable, it must be kept moist. In my ceramics classes, most of my students' projects are kept damp from day to day, and only upon completion are they allowed to dry out. We close them up in large plastic bags with twist ties to keep them moist.
With the advent of COVID-19 and the rapid school closures this spring, suddenly my ceramics students faced a bigger challenge than just keeping their clay fresh. In order to continue hands-on clay projects, students had to take clay home to work with, and then carefully bring their fragile projects back to school for firing in the kiln. Delicate sculptures had to be gently carried in the plastic bags and brought to the school without harming the contents. Plastic bags were not the ideal container for this exchange.
The school year 2020-2021 is about to begin, and the potential for closure looms over us. My district has developed a multi-level operations plan that could send us from in-person to hybrid or online learning at a moment's notice. My students need a means to frequently transport their clay between school and home while keeping their clay moist and protecting their projects. Air-tight plastic containers with handles are the solution.
I want to buy a plastic tote, large enough for our projects but small enough to fit in a cubby, for every student. A container of this size, with a lid and handle, isn't cheap, and I need help funding enough for two classes. The totes described would make school-to-home transitions more feasible for the coming year. They will be a valuable asset for many years as a practical means of clay storage and moisture control.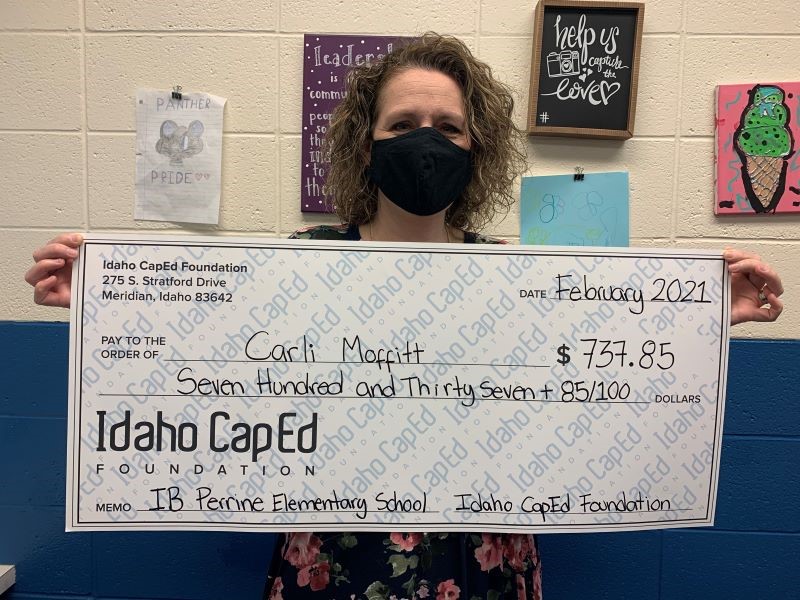 Books Fall Open, We Fall In
Carli Moffitt - IB Perrine Elementary School, Twin Falls
$737.85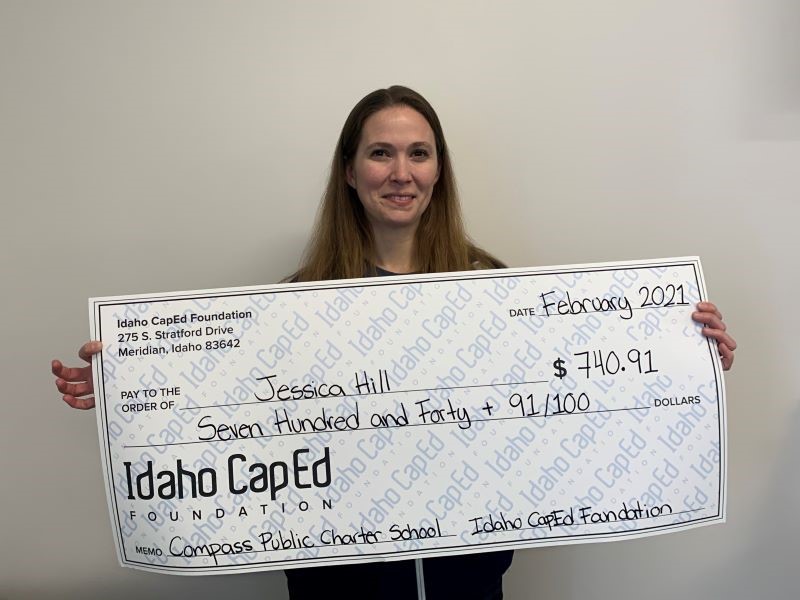 Growing a Good Thing Safely
Jessica Hill - Compass Public Charter School, Meridian
$740.91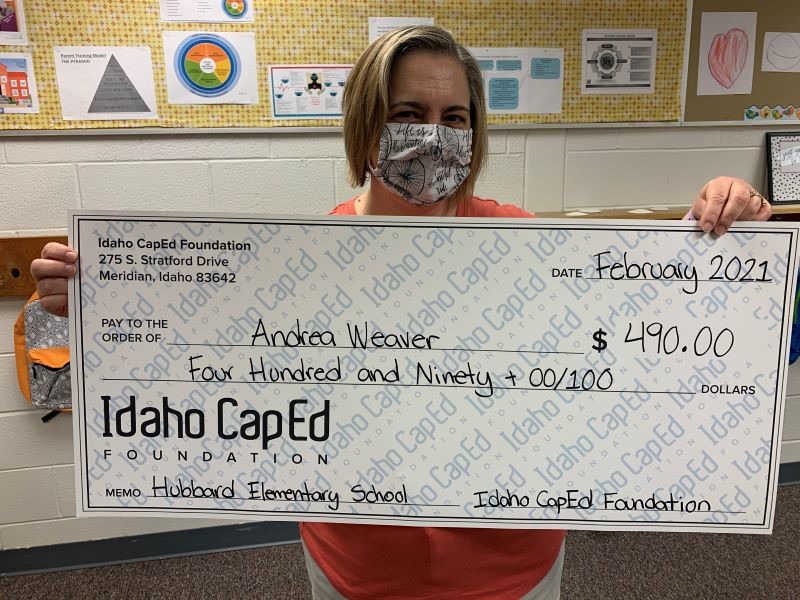 Accurate Early Childhood Assessment that is Engaging
Andrea Weaver - Hubbard Elementary School, Kuna
$490.00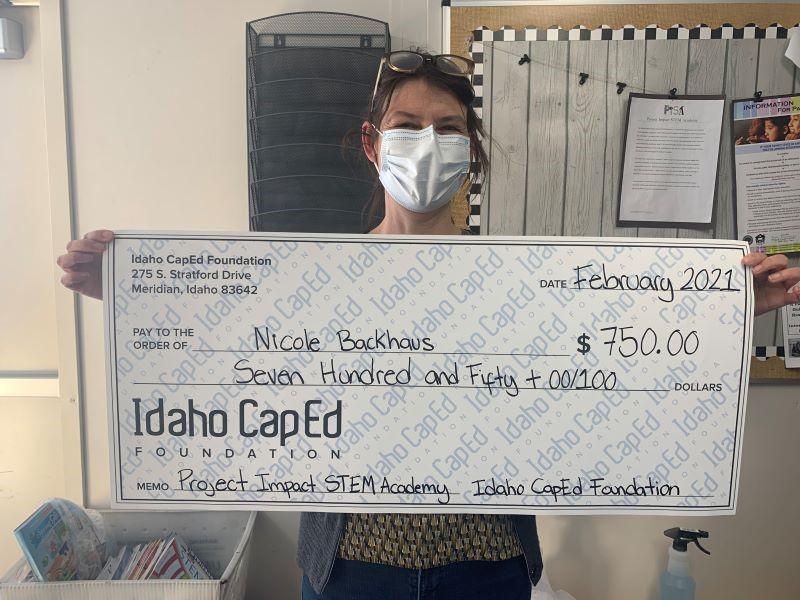 Universal Design for Learners
Nicole Backhaus - Project Impact STEM Academy, Kuna
$750.00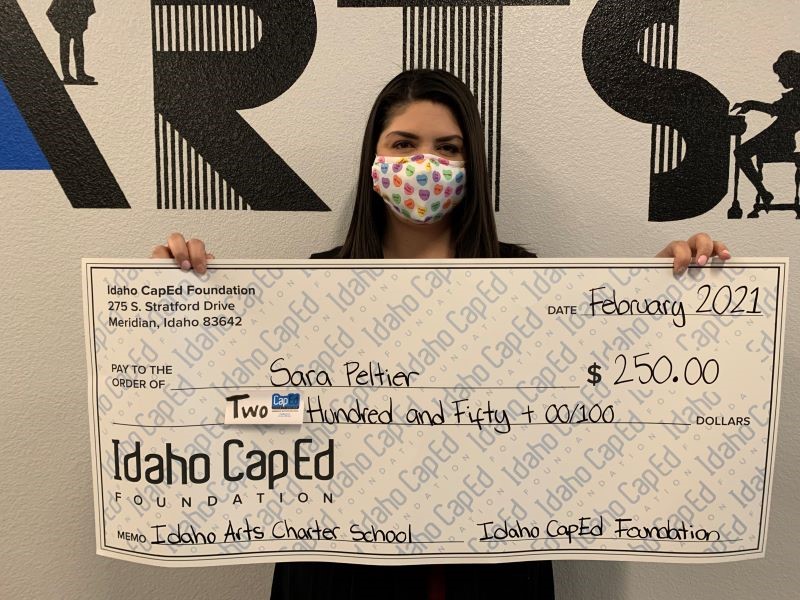 Guided Reading Leveled Readers
Sara Peltier - Idaho Arts Charter School, Nampa
$250.00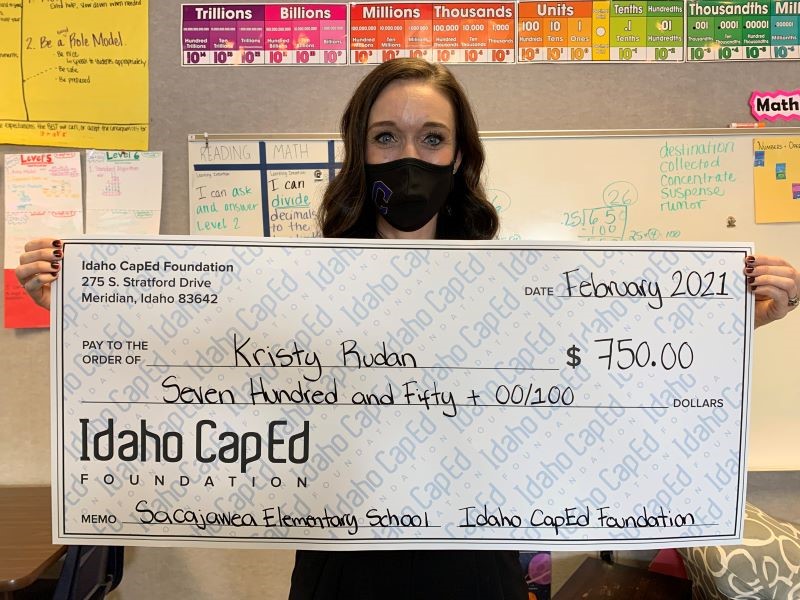 Ohh, Scratch it! Scratch it Real Good!
Kristy Rudan - Sacajawea Elementary School, Caldwell
$750.00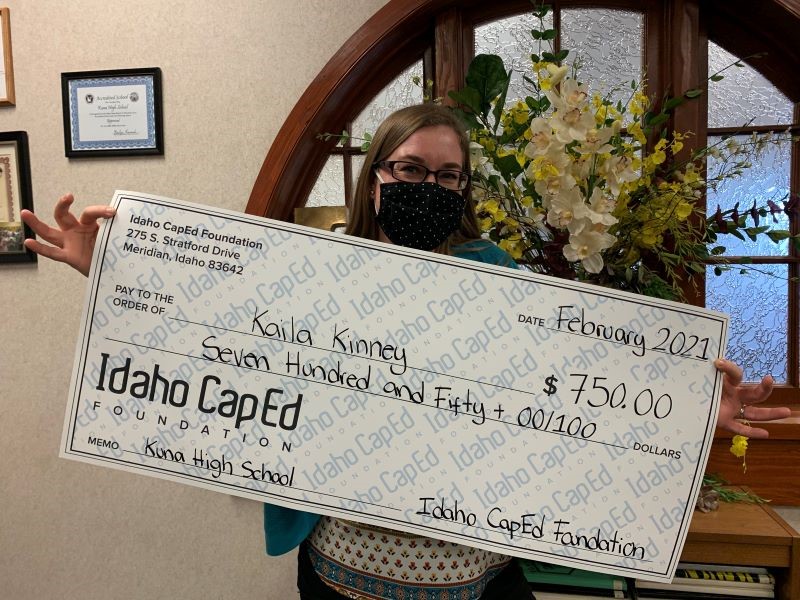 C-Pen Readers for Students with Disabilities
Kaila Kinney - Kuna High School, Kuna
$750.00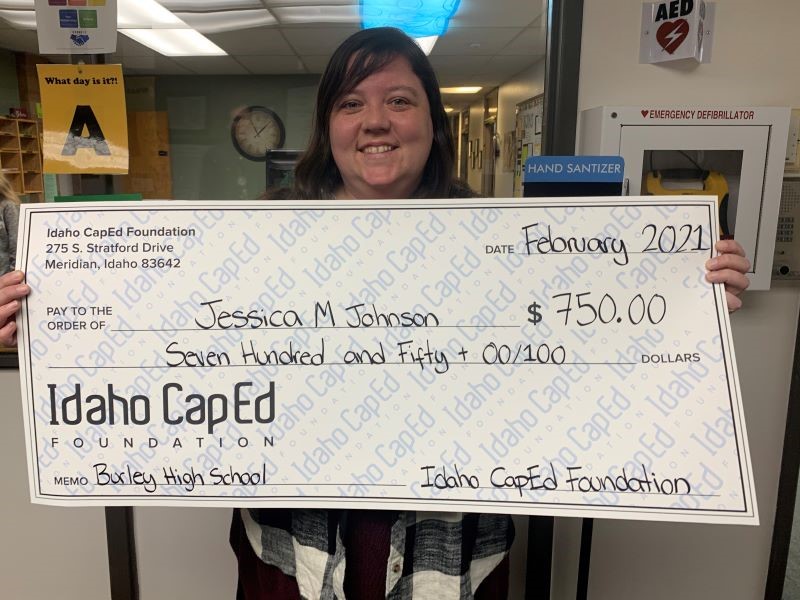 Seatbelts Everyone: Bringing Science to Life in Life Science!
Jessica Johnson - Burley Junior High School, Burley
$750.00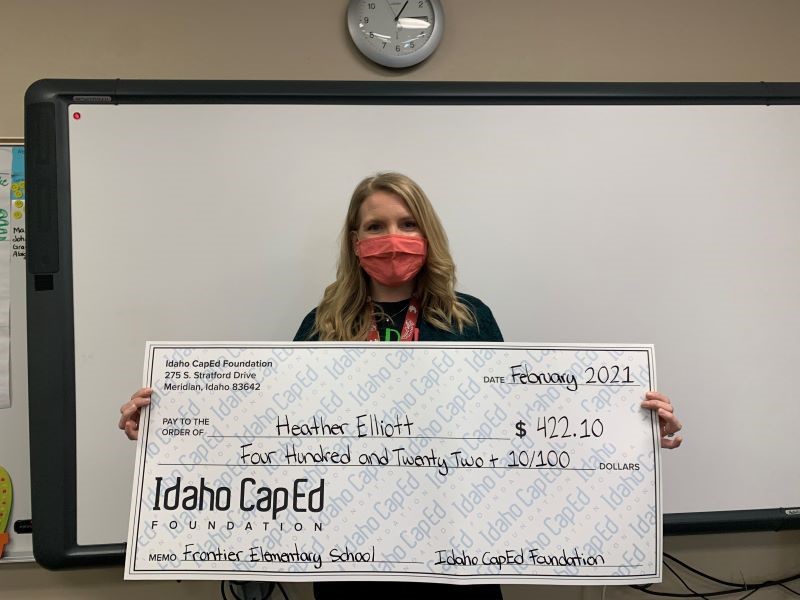 Empowering Reluctant Readers with High Interest Books
Heather Elliott - Frontier Elementary School, Boise
$422.10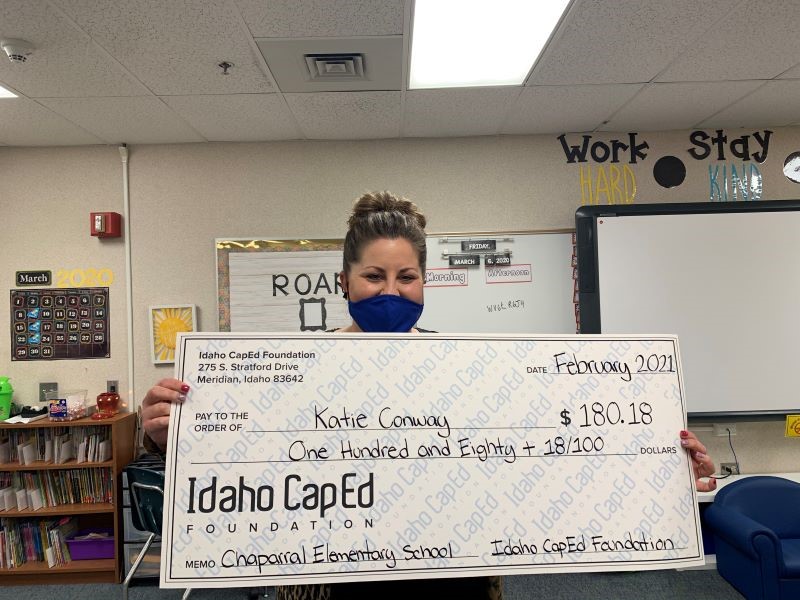 Books for Distant Learners
Katie Conway - Chaparral Elementary School, Meridian
$180.18