January 2021 Grant Recipients
Social-Emotional-Behavioral Intervention Resources
Kathleen Shoup - Meridian High School, Meridian
$239.20
I am seeking to obtain a small set of books to address the social-emotional-behavioral needs of our district's most vulnerable population. Addressing the mental health needs of students has become an increased priority due to the pandemic and school closures. I case manage our students in the Positive Behavior Intervention program at the high school. I am seeking to obtain sixteen Success Principles for Teens. I would like for each student on my caseload to have a book to access at home and school due to the uncertainties of COVID-19. These books will be used for book studies to develop interpersonal and personal social skills that are directly related to their Special Education IEP goals. My ultimate goal/outcome is to provide skills to our students so that they become respectful, responsible, and contributing citizens. It is important that our students see their value and importance. As teachers, we must address our students' basic needs before they are in a place to learn content.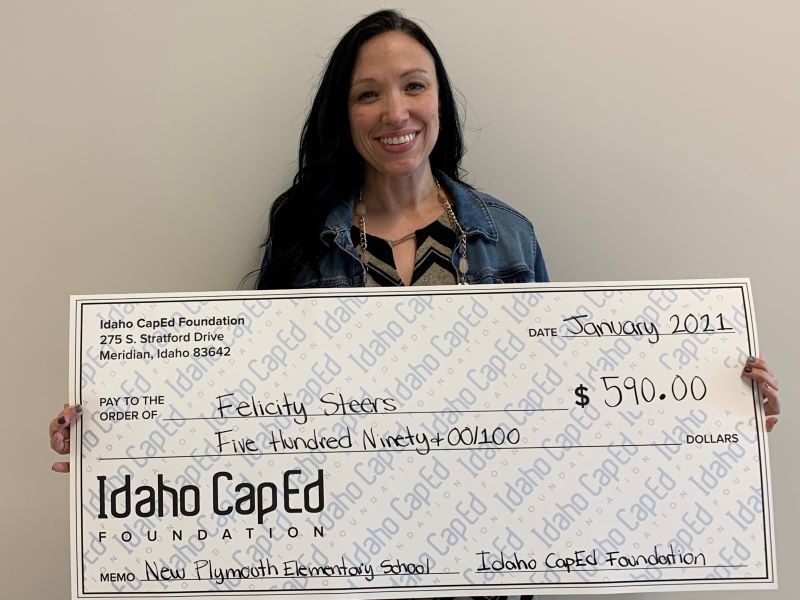 Chess Isn't Just a Game
Felicity Steers - New Plymouth Elementary School, New Plymouth
$590.00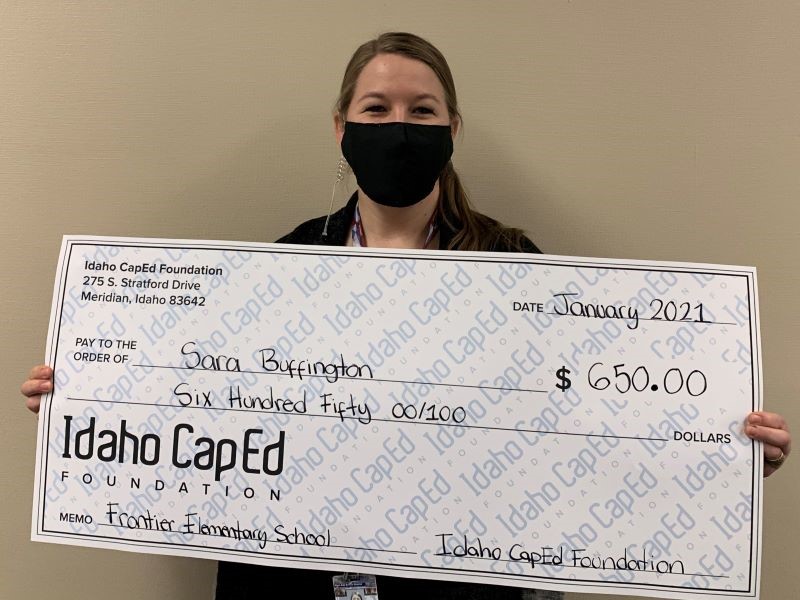 Social/Emotional Learning Library
Sara Buffington - Frontier Elementary School, Boise
$650.00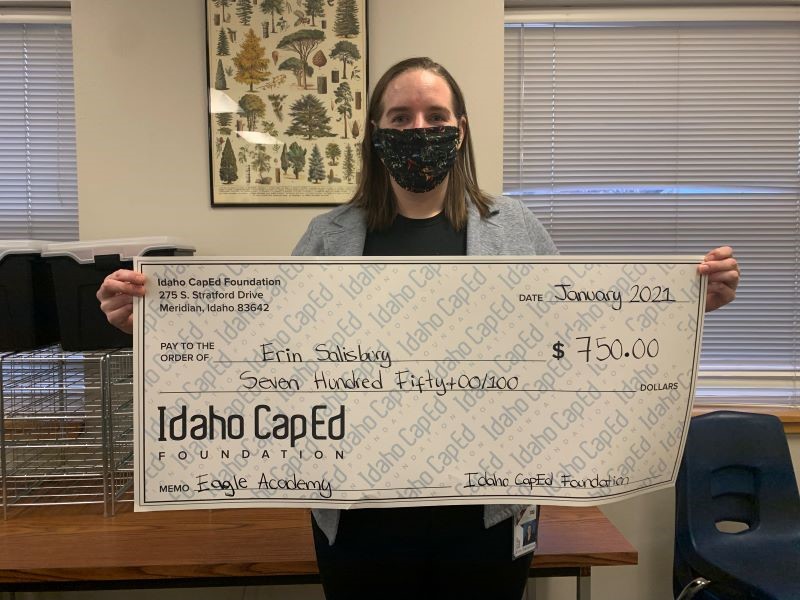 Greenhouse Rejuvenation
Erin Salisbury - Eagle Academy, Eagle
$750.00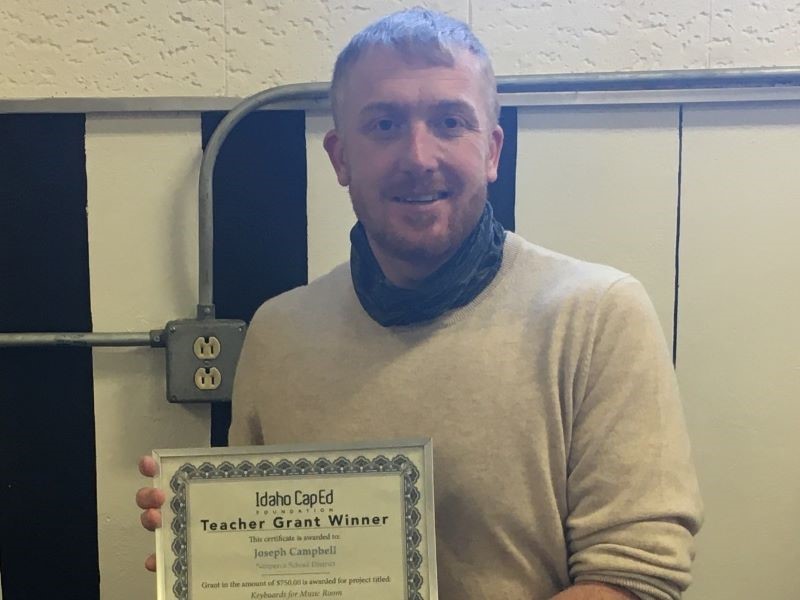 Keyboards for Music Room
Joseph Campbell - Nezperce School District, Nezperce
$750.00
The goal of this project is to expand student access to digital pianos for in-person and distance learning activities. We are looking to expand our music program by incorporating piano and keyboard instruction for 6th through 12th grade students. We are using the Modern Band approach, developed by national music non-profit Little Kids Rock which has revitalized the secondary music program in our school. The modern band approach leverages students' intrinsic musical interest by teaching them the skills to play music that they know and love. This student centered approach has been highly successful in our school and we are looking to expand this success by incorporating more keyboard activities. Grant funds will be used to purchase 5 USB keyboards that will be used for teaching a unit on playing piano/keyboard/synthesizer in songs and creating musing in digital audio workstations such as Garageband and Soundtrap. These tools will also allow students to create high quality recordings of their work. This will will help our students meet the Idaho Arts and Humanities Content Standards for creating, developing/refining, and presenting musical works.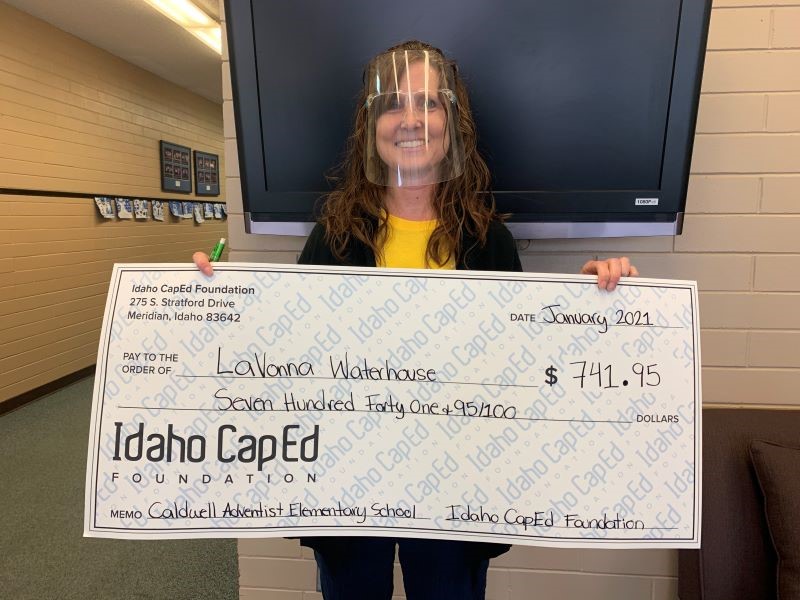 Technology for Math Practice
LaVonna Waterhouse - Caldwell Adventist Elementary School, Caldwell
$741.95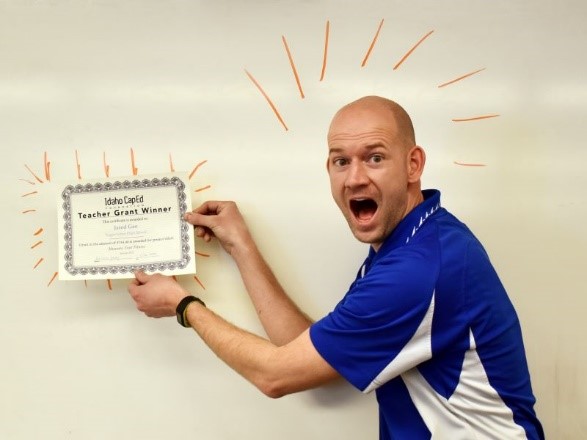 Measure Your Fitness
Jared Gee - Sugar-Salem High School, Sugar City
$744.46
Students in our Sports and Exercise Science course learn a variety of skills--some related to science and some related to life. As part of the course, we take measurements of various forms of athleticism and training and students use that data to design a training plan to improve one part of their physical conditioning. This opportunity is flexible for students--and students who regularly participate in athletics and students who do not have had the chance to set goals for themselves to improve their health.
As part of that course, I am requesting some materials to help take measurements on a variety of student health factors. We will be building a device similar to a Vertec jump measurement system, which is used to measure vertical leap-- and we will also be purchasing spirometers to measure vital capacity, dynamometers to measure grip strength, and a force plate with a crash pad to help with the measurement of foot strikes and landings. These devices combined with the other measurement equipment we already have (things like stopwatches, accelerometers from kids' phones, and others) will help students put together a picture of where they are physically to start the term, and help them measure and calculate their improvement in those areas they choose to focus on throughout the term.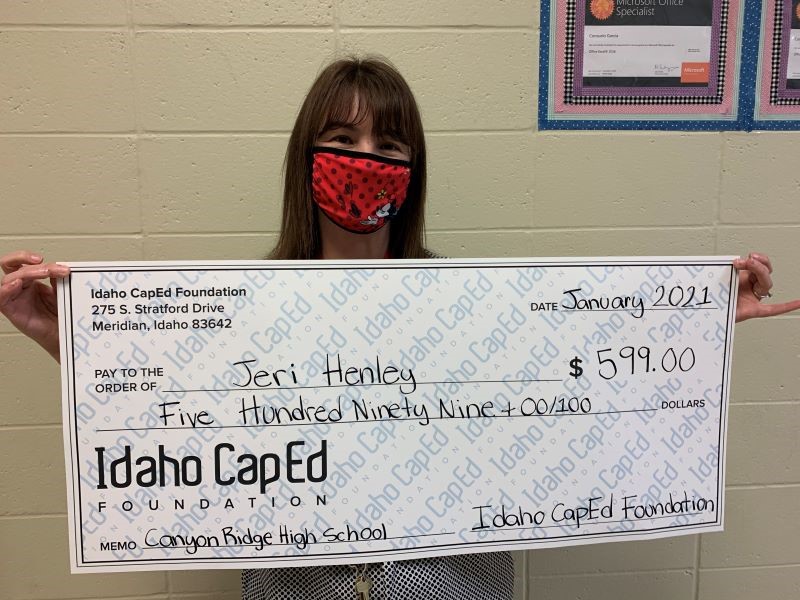 Online Educational Resource
Jeri Henley - Canyon Ridge High School, Twin Falls
$599.00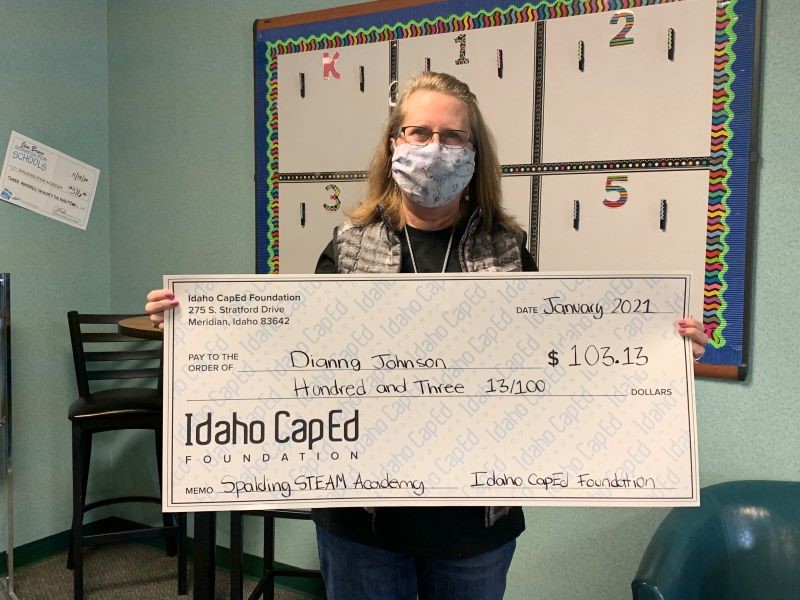 See the Light!! (or Words and Pictures!)
Dianna Johnson - Spalding STEM Academy, Boise
$103.13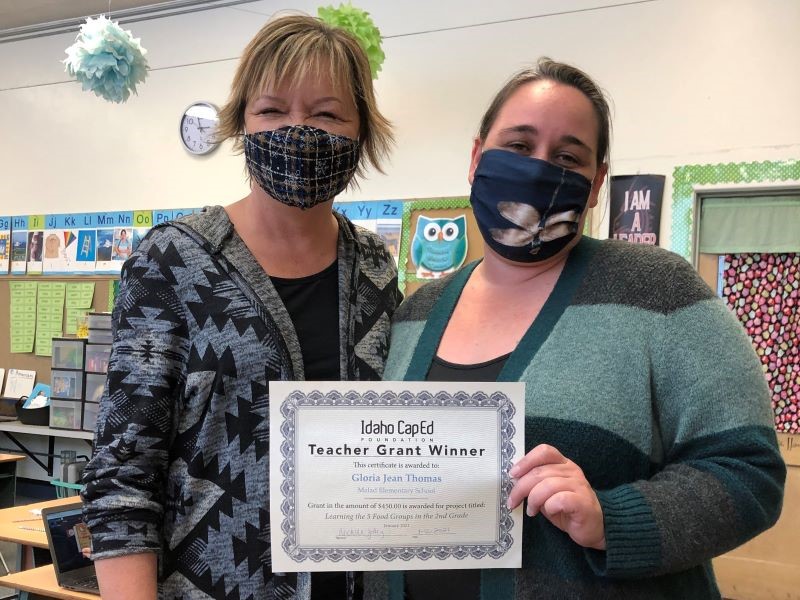 Eating Healthy: Learning the 5 Food Groups in the 2nd Grade
Gloria Jean Thomas - Malad Elementary School, Malad City
$450.00
The 2nd grade teachers at our school would like to begin emphasizing healthy eating habits in the 2nd grade when students are young. By introducing the students to the Five Food Groups and having them taste samples from the food groups, the three teachers would like to teach that healthy, fresh foods are delicious as well as nutritious and influence students to prefer healthy foods to other, less healthy options. Classroom sets of books and foods from the Five Food Groups are needed for this project. The books would last for many years although food would be purchased every year. The three teachers would collaborate so that the foods would be prepared by the students as they learn about the nutrition/science of the foods. The final project would be a simple lunch prepared and served by the students; the meal would include foods from the Five Food Groups. The expected outcomes include:
students learn that healthy foods are delicious,
students begin including healthy foods in their diets,
students learn that preparing healthy food is not difficult or time-consuming,
students take the information about healthy eating home to their families.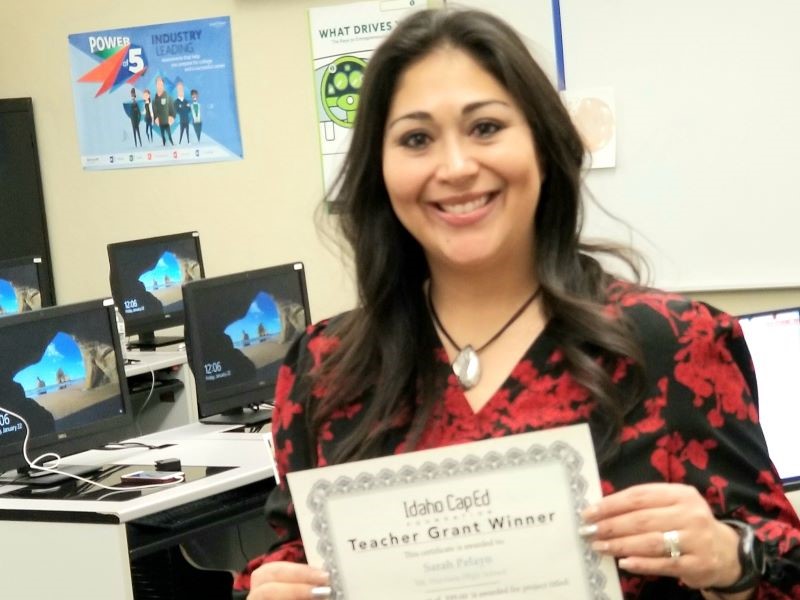 Personal Finance Literacy
Sarah Pelayo - Mt. Harrison High School, Heyburn
$99.60
In an effort to provide scaffolding and context to my Personal Finance class, I'd like to incorporate a book study on the following title: The Richest Man in Babylon by George Clason. The book is an easy read with only 144 pages. I plan to facilitate chapter discussions and assign students to complete a study guide that will highlight the seven key financial takeaways of the book.
The expected outcome of this project is that my students will be able to see how financial planning affects not only their livelihood but the markets/world around them.